Hi there, friends! It's been almost a week since over 200 bloggers, including myself, revealed their room makeovers that were completed in just 6 weeks. There are some incredible room transformations, so I thought I would share a few of them today.
I'm still over the moon about our powder room makeover! It's a small room, but other than our kitchen, it's probably the most used room of our house because it's the only bathroom on the main floor of our home. If you haven't had a chance to check it out, you have to take a look at the faux cement tile floors. You would never know they weren't the real thing!
Farmhouse Powder Room – A Home to Grow Old In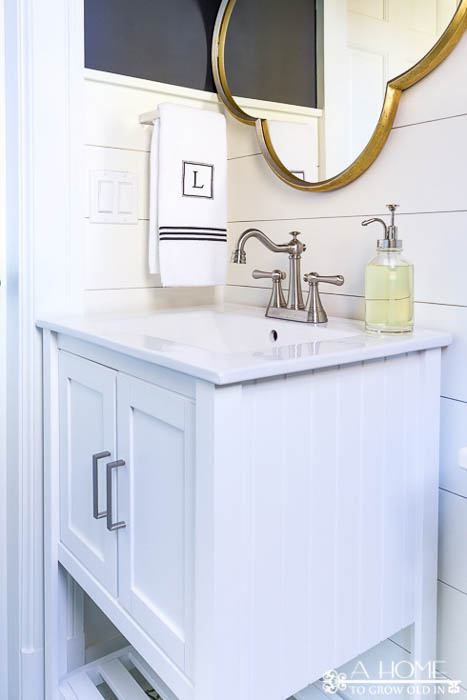 This bathroom makeover from Sweet Parrish Place has too many great DIYs to mention them all, but these shelves are one of my favorites. You also have to see her stone walls!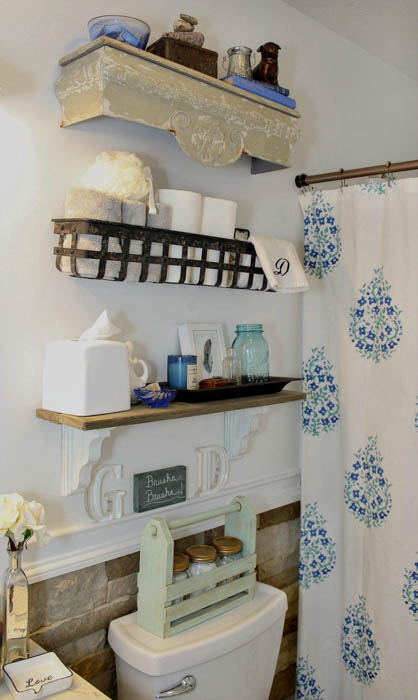 Polished Casual Kids Guest Bathroom – Sweet Parrish Place
The Aspiring Home was brave enough to take on two powder rooms. You've got to check out the gorgeous wall color in one and an amazing wood wall in the other!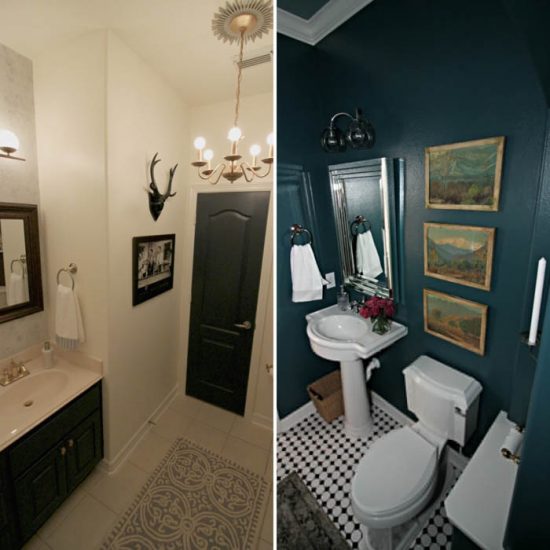 Eclectic Powder Room – The Aspiring Home
Uncookie Cutter's bathroom makeover truly reminds me of a spa! Take a look at these dark walls and gorgeous wood accents!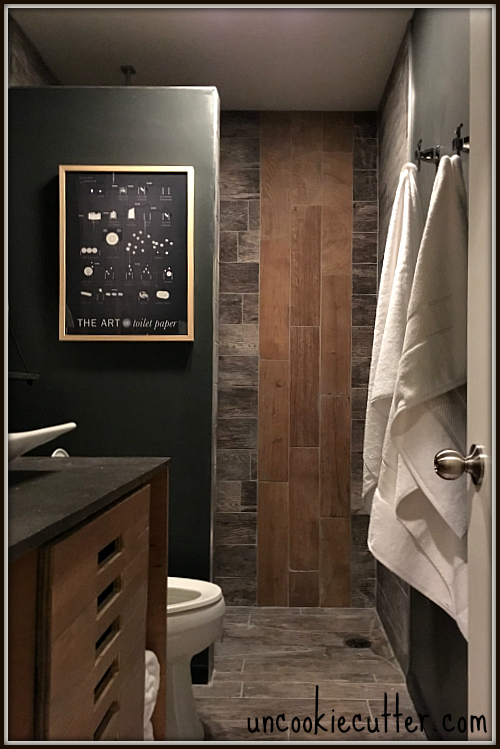 Modern Spa Bathroom – Uncookie Cutter
Jenny from Paint Yourself a Smile has come up with a bedroom that any teen would dream to have. You have got to see the details in these hand painted walls! Can you believe she made that bed? It's stunning!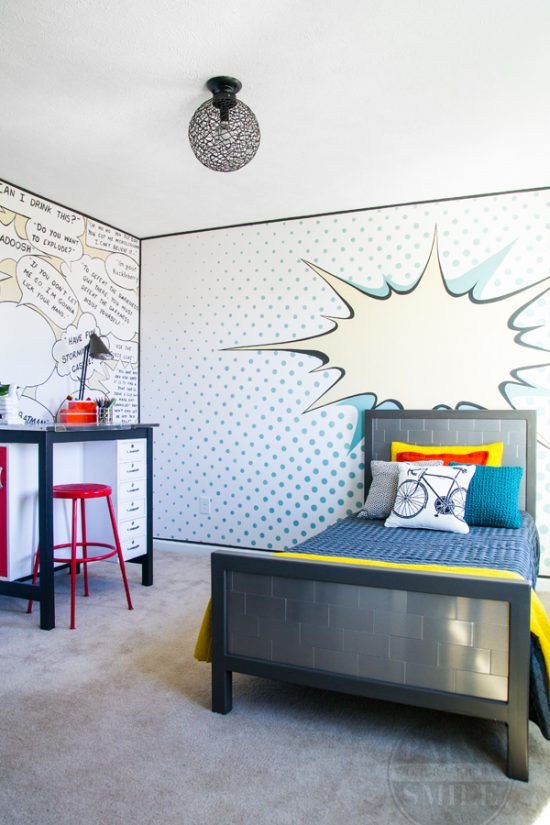 Pop Art Teen Bedroom – Paint Yourself a Smile
[clickToTweet tweet="Do you love looking at room makeovers? Check out these 15 rooms that are to die for!" quote="Check out these amazing room transformations that were done in less than 6 weeks!"]
I want My Life From Home's Teen Hangout for myself! Check out the gorgeous colors and lighting in her daughter's bedroom.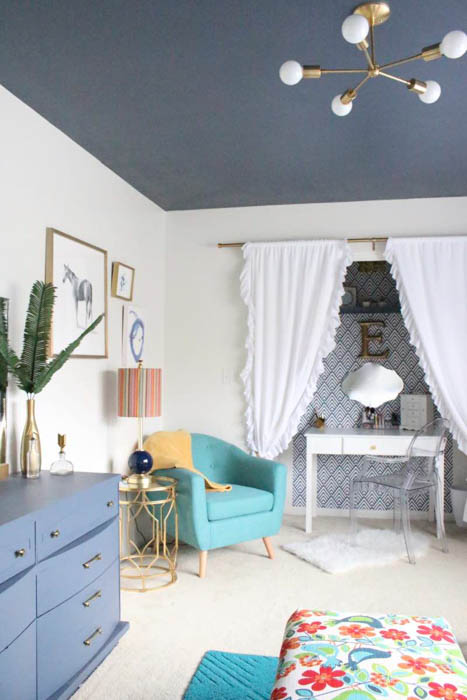 Modern Teen Hangout – My Life From Home
The Home I Create did an amazing job using thrifted furniture and other items to turn her bedroom into a bright and colorful new room. I really love her use of unique accessories that give the room a lot of personality!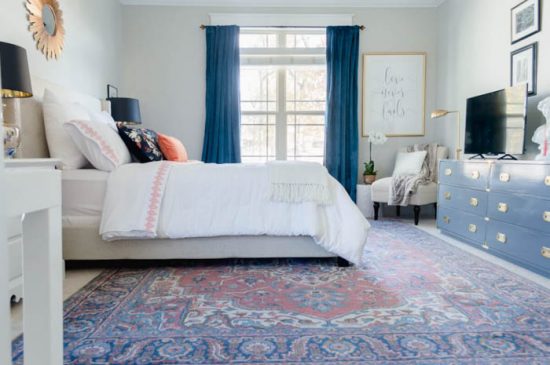 Glam & Colorful Master Bedroom – The Home I Create
As a mom of two boys, I can honestly say Making Joy and Pretty Things boys' bedroom is an amazing room in so many ways! You have to see all the ways she has organized it! And, she even managed to get some cement tile in there.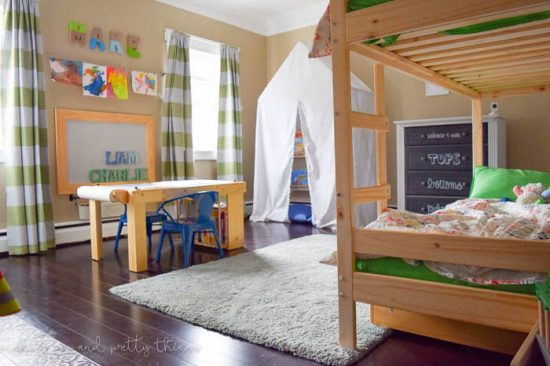 Modern and Colorful Shared Boys Bedroom – Making Joy and Pretty Things
Refresh Living made a suspended bed in her shared girls' room so that they have their own space! How awesome is that? This room is filled with so many sweet details that you will love.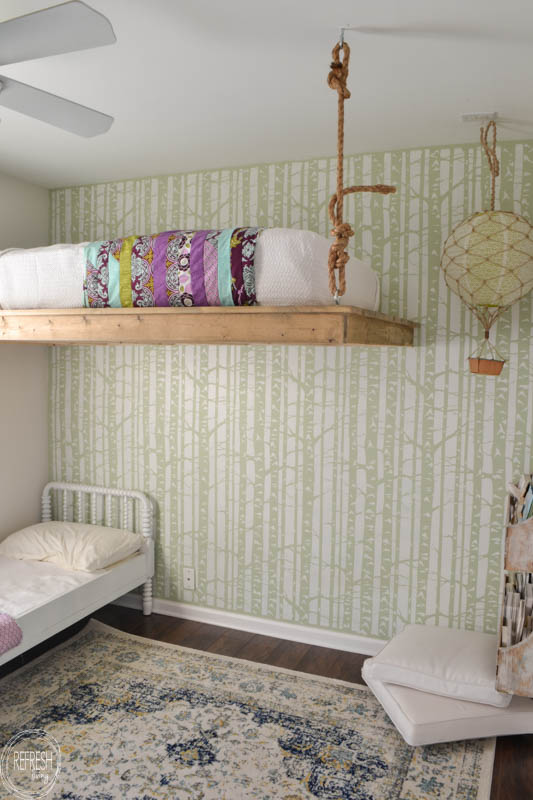 Eclectic Vintage Girls' Shared Bedroom – Refresh Living
Farmhouse 40 uses whites and neutrals to achieve a beautiful farmhouse look for her master bedroom. You also won't want to miss the gorgeous barn door that she made for the makeover!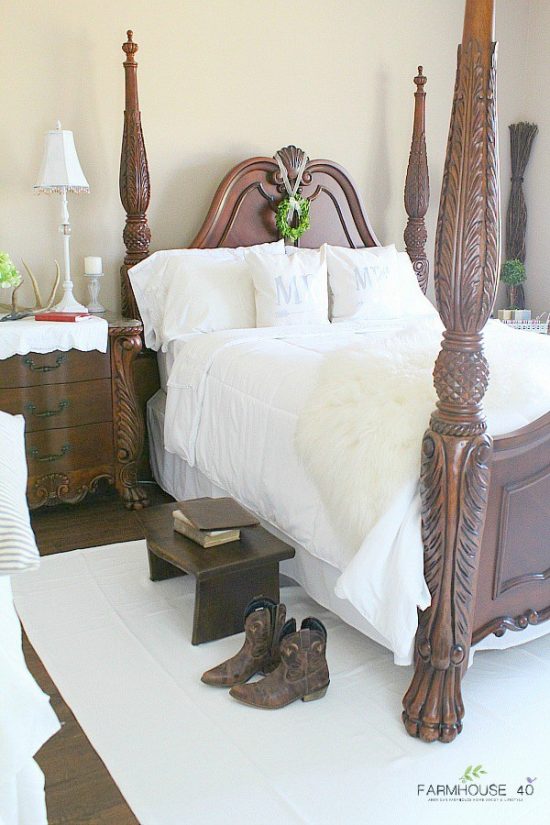 Farmhouse Master Bedroom – Farmhouse 40
This toddler bedroom is absolutely adorable! I can't wait to see how A Crafted Passion made the amazing growth chart she used in the room!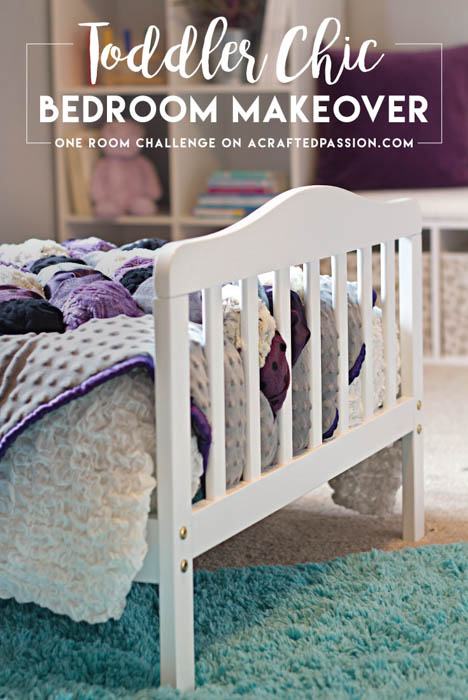 Toddler Chic Bedroom – A Crafted Passion

Ok, I am so jealous of 2 Bees in a Pod's She Shed makeover! I want one! They did an incredible job turning an outdoor shed into a room that I want to spend all my time. No kids allowed!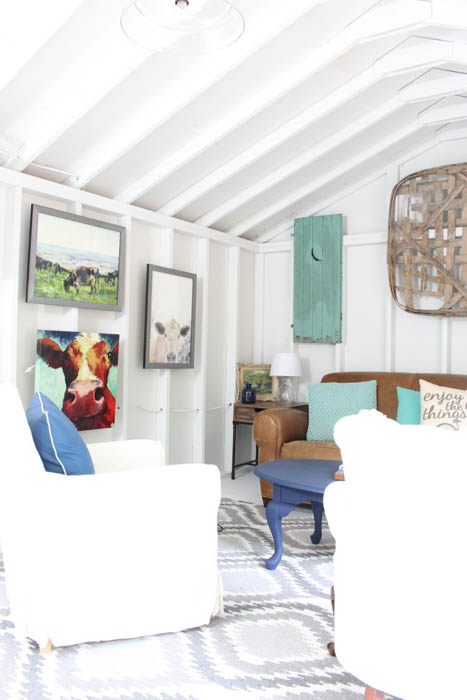 She Shed Makeover – 2 Bees in a Pod

By Brittany Goldwyn and I share a love of black walls. I just love how they make everything "pop" and your accessories become the focus. Check out all of the details of her multi-use space!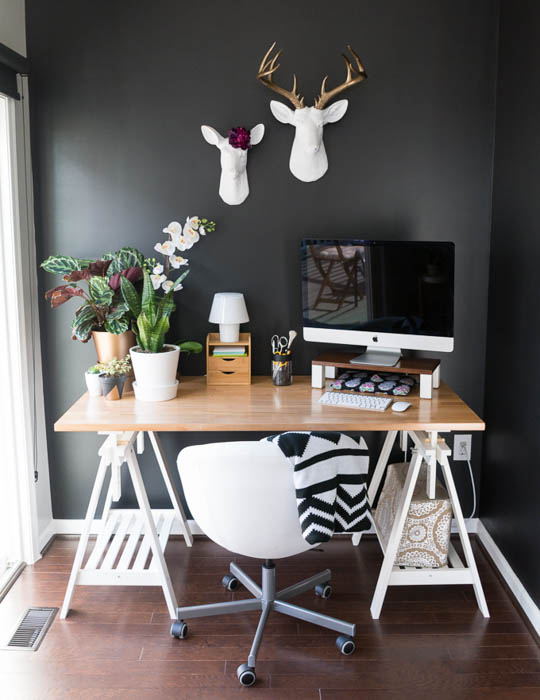 Modern Multi-Use Space – By Brittany Goldwyn
The ceilings in Knock It Off Kim's game room makeover are a must see! If you love a bold room, then this one is for you! Love it!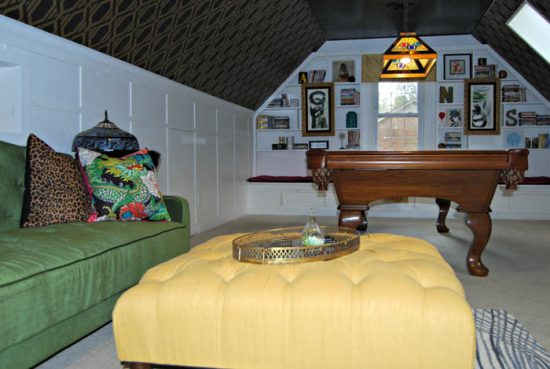 Eclectic Game Room Makeover – Knock It Off Kim
You will not believe the before and after pics for Restyle It Wright's living room makeover! It's a completely different room! Everything about it is glam and beautiful!
Glam Formal Living Room – Restyle It Wright
Who wouldn't want to do laundry if it was in a room this beautiful? I love all of the wood elements and greenery Simple Nature Decor brought into the room!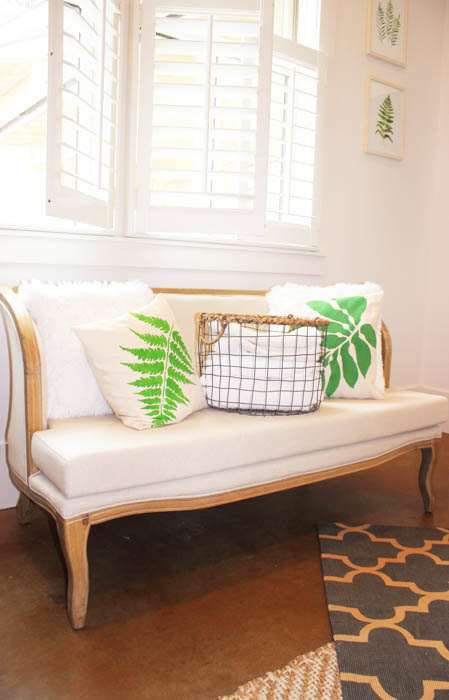 Botanical Inspired Laundry/Office Space – Simple Nature Decor
You can see hundreds of other amazing room makeovers, completed in only 6 weeks, as part of the One Room Challenge at Calling it Home. You'll find inspiration for every room of your home!