It's no secret if you know me that I love decorating for any holiday! I love that for a short amount of time the entire look and feel of the home changes, and just as soon as you start to get sick of it, you take it all down and save it for another year. It helps build up the anticipation of fun and family time of whichever holiday is coming up.
A lot of my decorations have been in storage for many years now, so I'm having a lot of fun decorating for fall and Halloween this year. It's kind of like going through old photo albums as I pull out decorations. Each one holds a special memory. I even have out my very first holiday decoration that I bought on my own. It's this really cute scarecrow in a log. I think I bought him one of my first year's in college, and I still put him out each year.
This post contains some affiliate links for your convenience (which means if you make a purchase after clicking a link I will earn a small commission but it won't cost you a penny more)! Click here to read our full disclosure policy.
My oldest son had a blast helping me decorate our front porch. He is really excited about scaring anyone that comes to our front door and is so proud that he isn't scared of this kind of stuff anymore.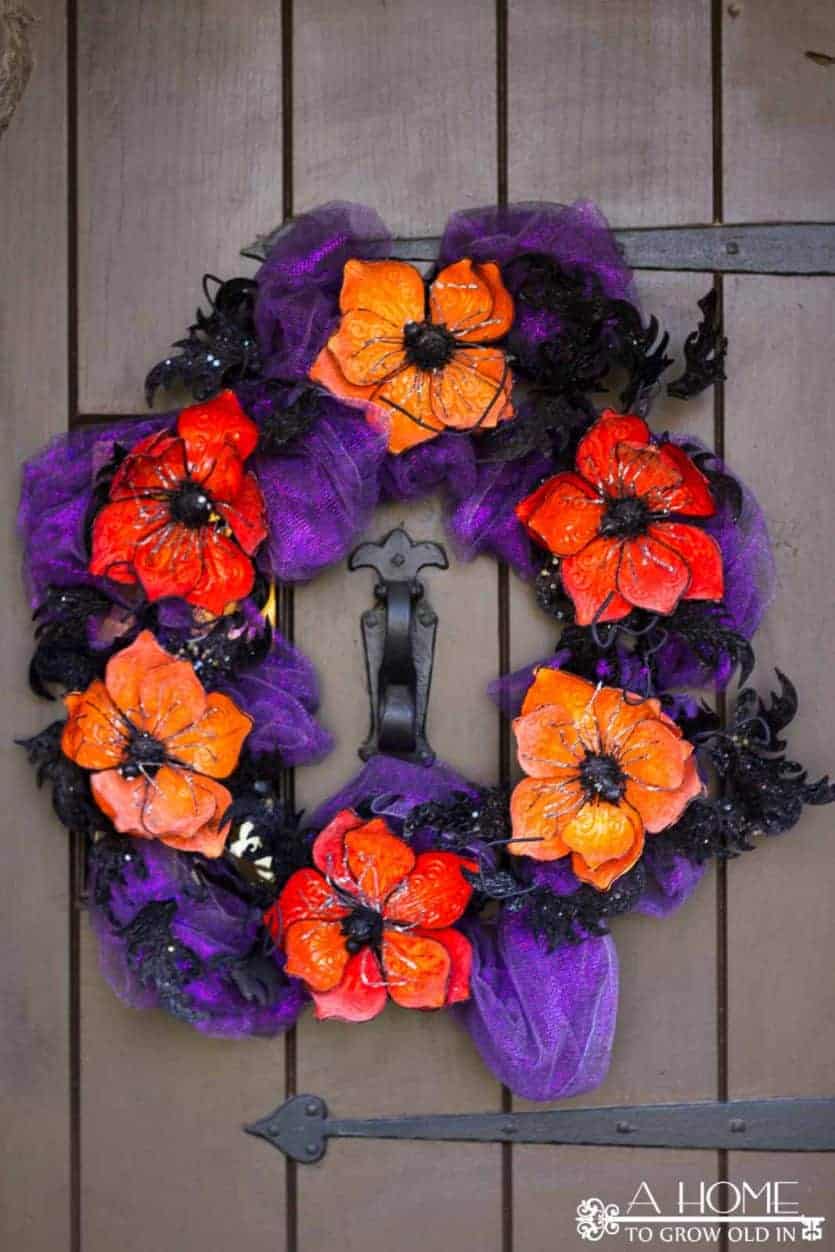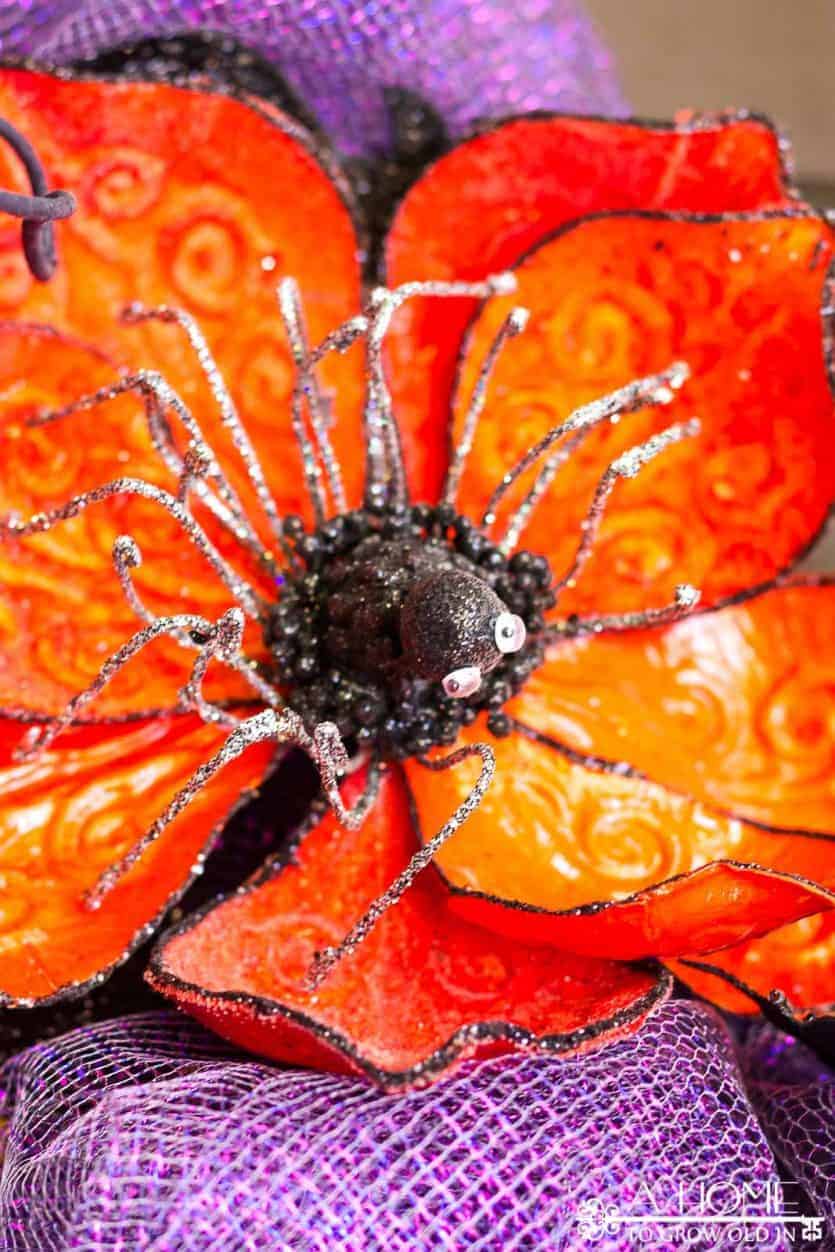 My youngest son is still a little timid around all things spooky, so we've had to name a few of our friends to help him feel more comfortable. The big spider's name is Harry, and our skeleton head is named Eric (do we have any Morgus fans out there?).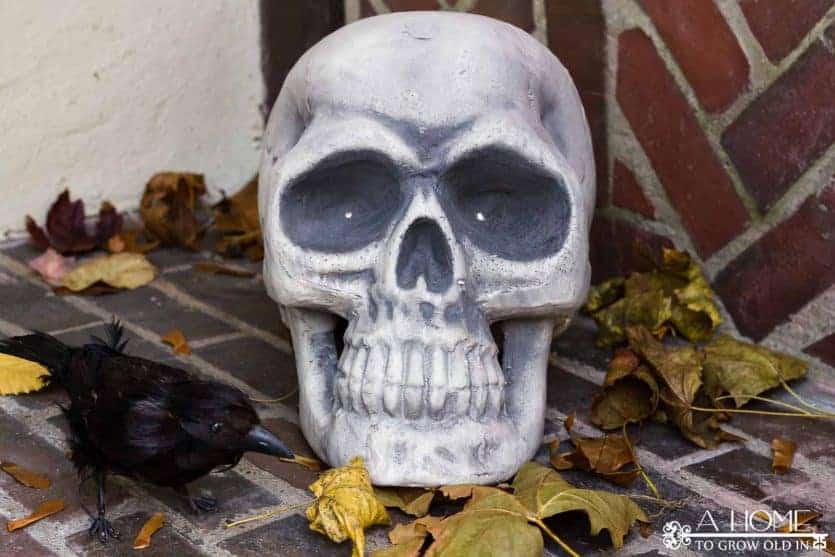 I added a little bit of fall as well so that all the decorations don't have to come down in a few days and we'll be able to leave a little something up until Thanksgiving.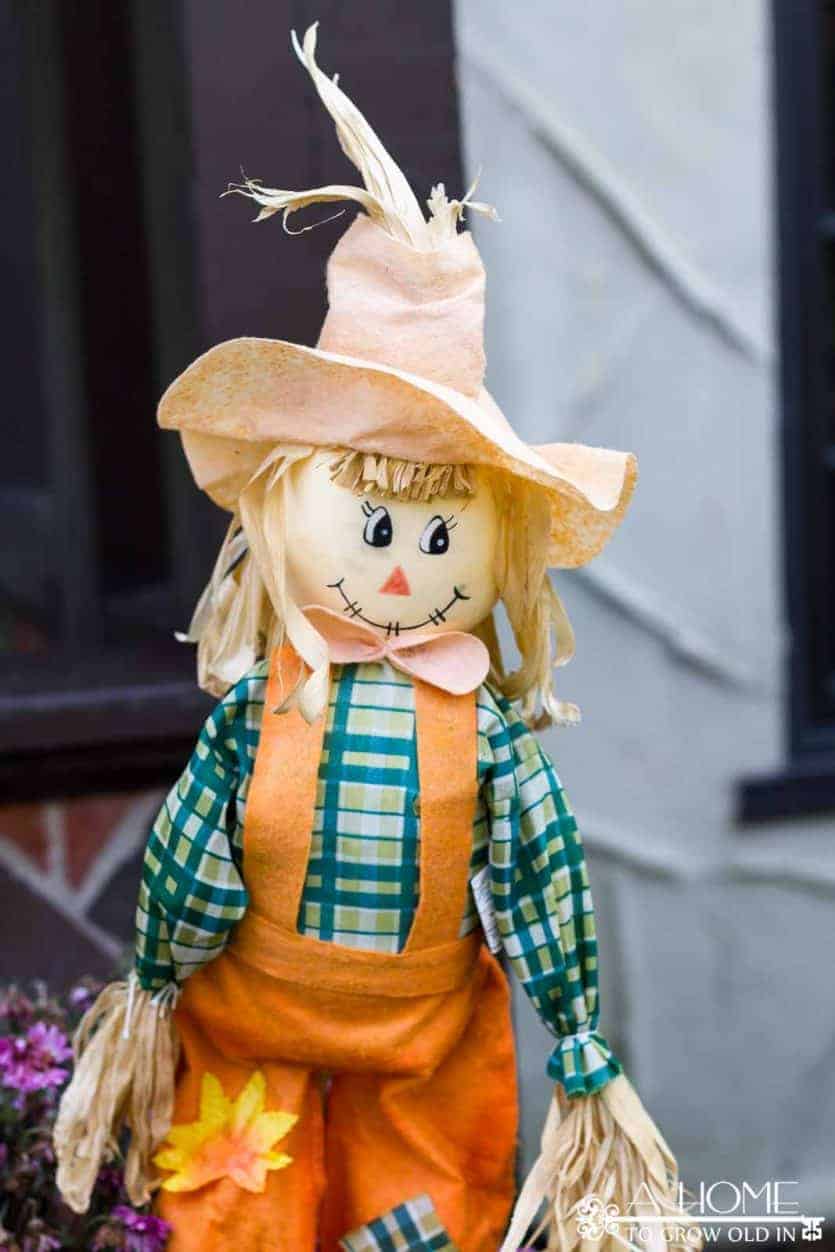 On one of our many trips to the apple orchard this year I picked up these great corn stalks to on around our lamp post out front. A lot of our leaves have already fallen off, but we've still got some great fall color on what's left.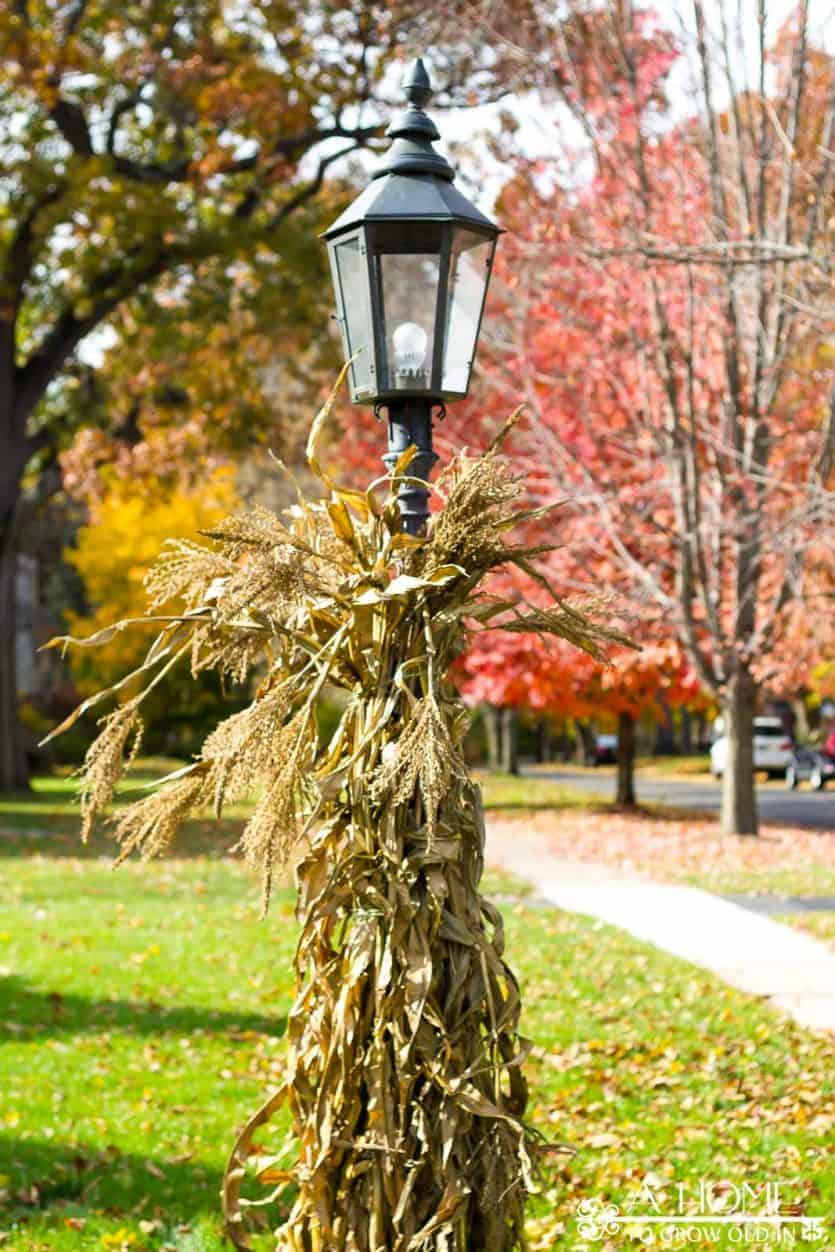 We have this table in our foyer, and I love that it gives me so many decorating options with the two shelves. It is nice and long, so it's perfect if you have a big wall to fill.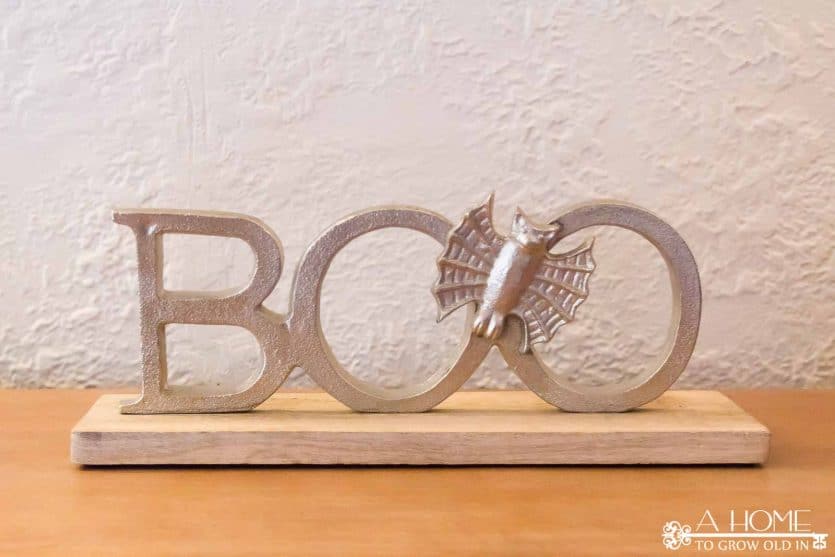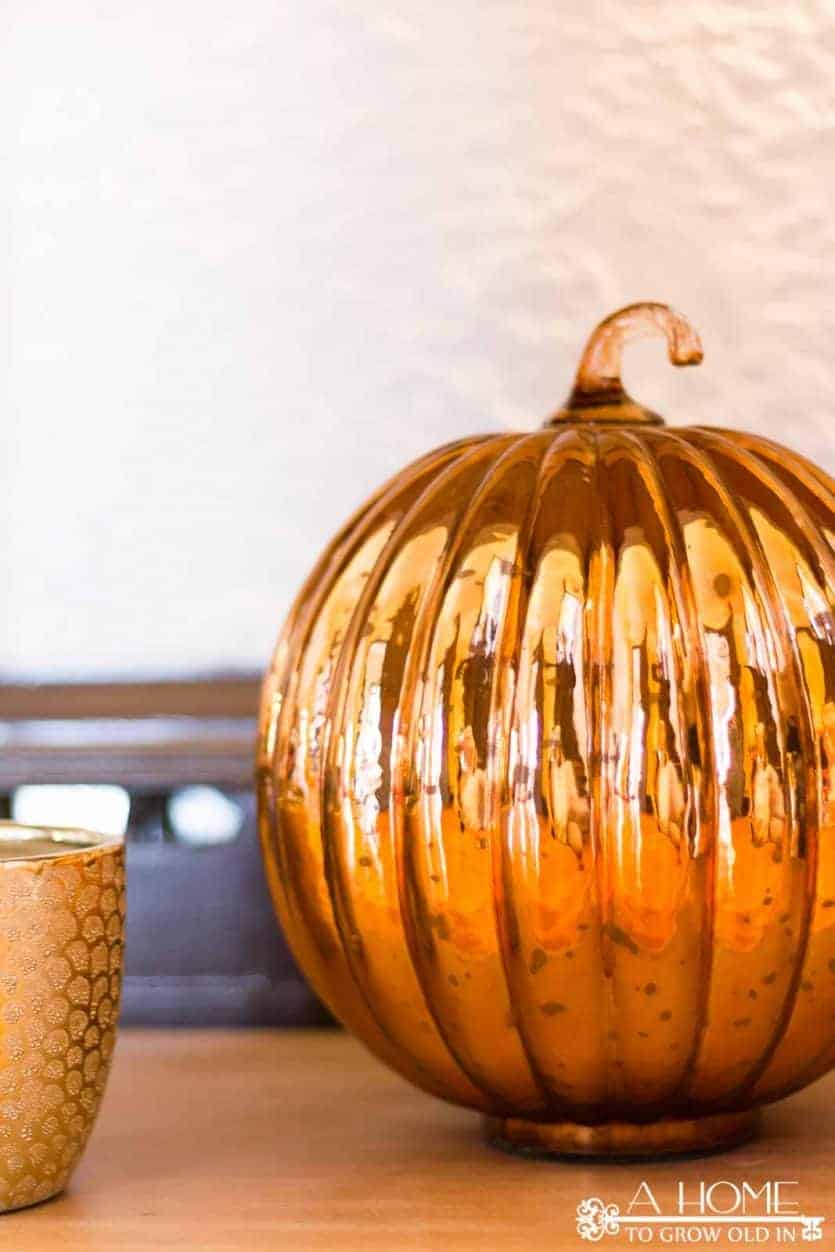 I've set up what we call a "magic table" in our living room. I found these potion bottles, along with a spell book and mercury glass skull at Home Goods this year. I always try to add a little something to my holiday collection each season.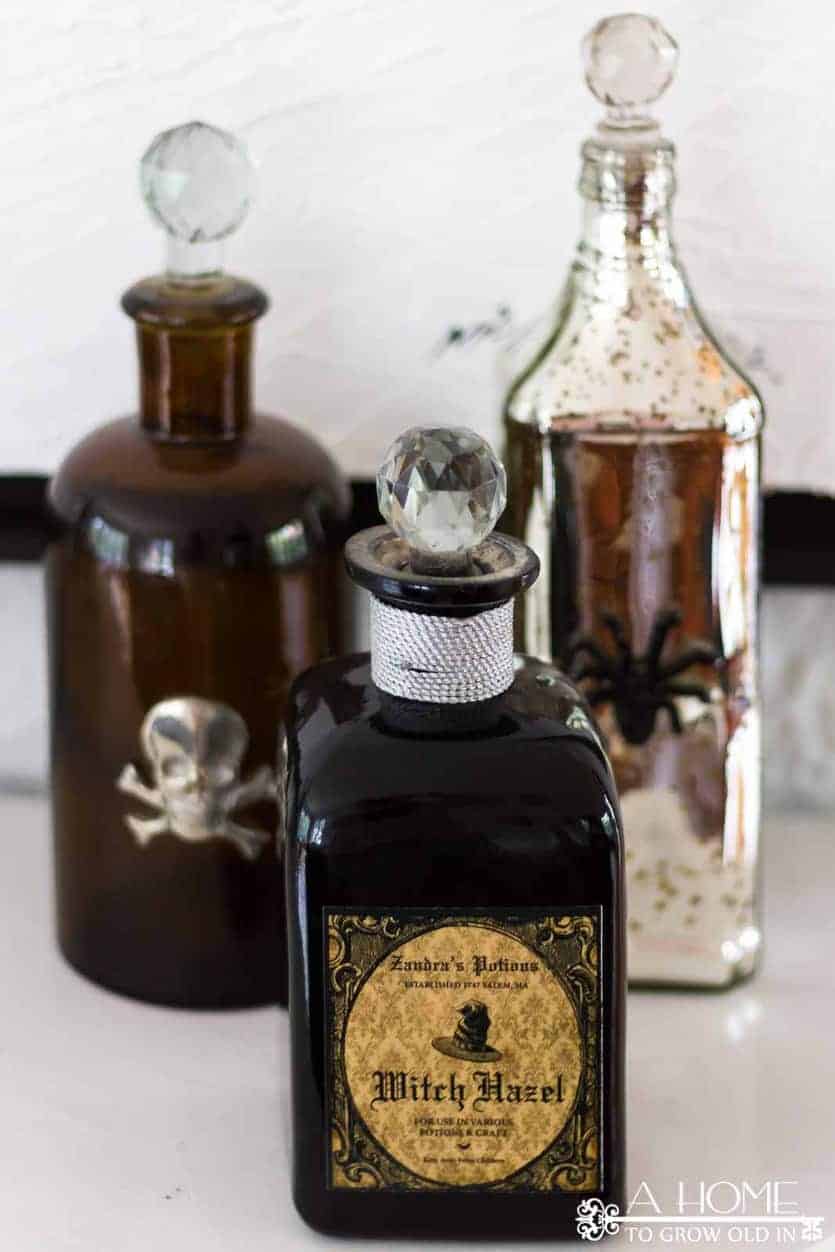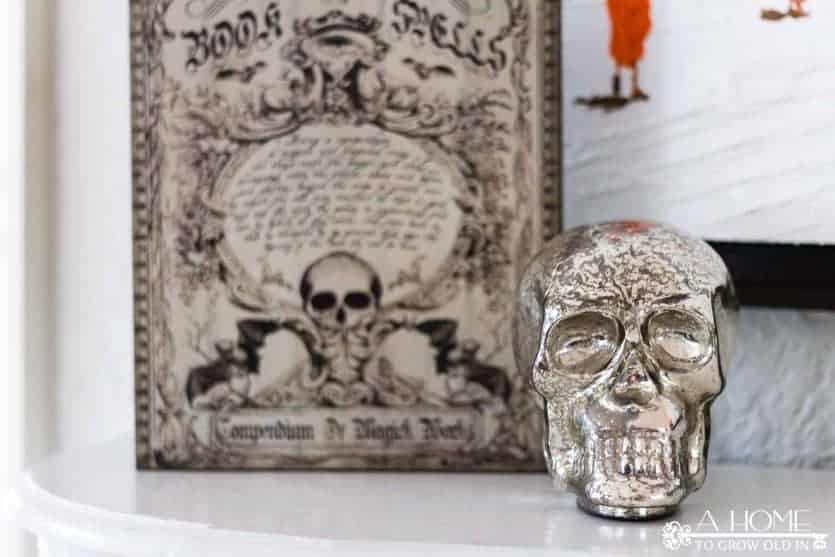 This witch was last year's addition. She's flying on her broomstick in our kitchen.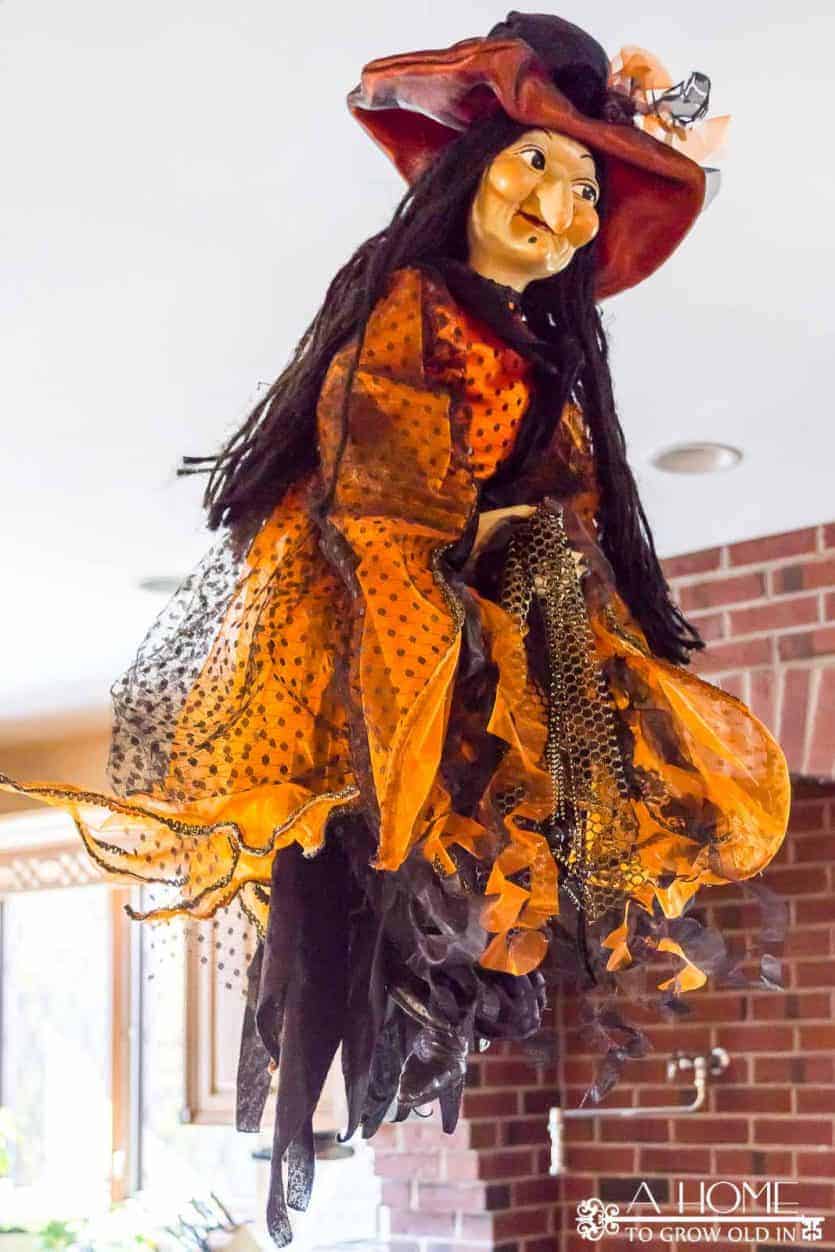 I can't believe Halloween is already here! My guys are going to be a fireman and Darth Vader. I hope you have a wonderful night out or enjoy watching all the cute costumes at your door if you say in!
Please join me on Wednesday as I link up with the Living with Style Blog Hop. We will be focusing on all things Thanksgiving this month, and I'm looking forward to showing you what I've come up with for our dining room table.
Happy Halloween!