Hello there! So, today's a happy day for me for a couple of reasons! The first is that I get to show you my new spring door hanger. This is pretty cool because I've been looking for something other than a wreath to put on our front door since we moved into our home a couple of years ago. We have a beautiful old door that's original to the house, but it has a small side window that I don't want cover up, a large door knocker in the middle, and an arch at the top that makes it a little difficult to hang anything from. A traditional wreath just doesn't work with it.
The other thing I'm excited about is that I also get to check out the spring inspiration that my blogger friends from No Place Like Home have come up with. I'm always amazed at the amount of talent these ladies have, and it's so awesome to be a part of this group. If you're looking for ideas for spring, you have to check out what they're working on below.
Hey Fitzy | Nourish and Nestle | Sweet Parrish Place
Paint Yourself A Smile | The Red Painted Cottage | Savvy Apron | The Aspiring Home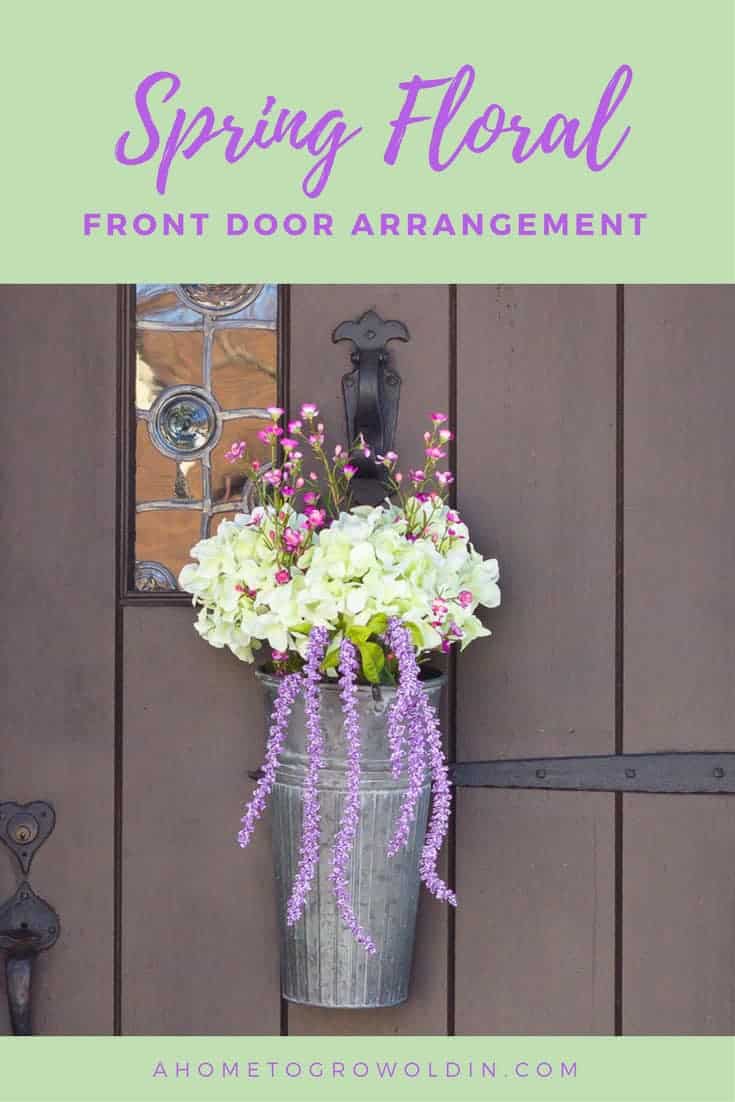 This door hanger is really easy to put together and only uses three types of flowers. I wanted to keep it simple and elegant.
This post contains some affiliate links for your convenience. Click here to read my full disclosure policy.
Here's what I used:
tall galvanized bucket with handles (I found mine at Michael's)
3 types of flowers (something to spill over the bucket, something to fill most of the bucket space, and something to stand a little taller)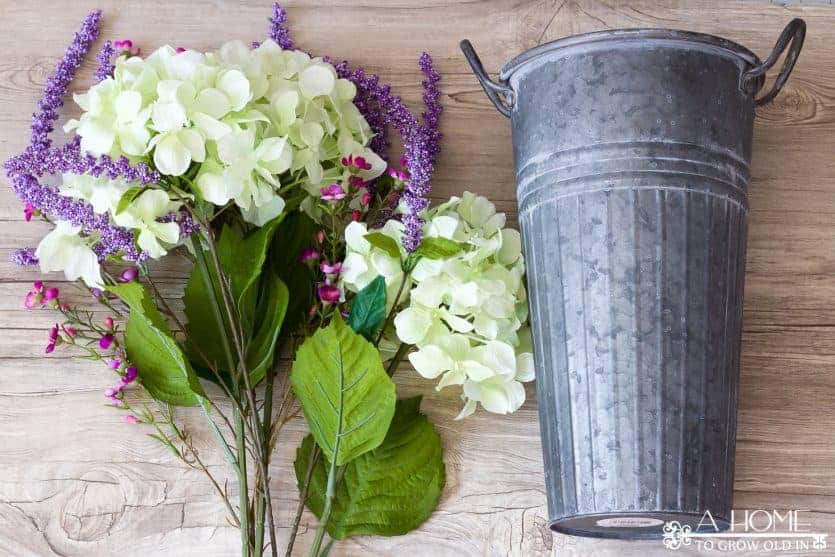 To start, I cut the foam block to a size that would fit at the bottom of the bucket. The foam will help hold the stems in place.
Then, I trimmed three pale green hydrangeas so that they were just slightly taller than the bucket and stuck them into the foam.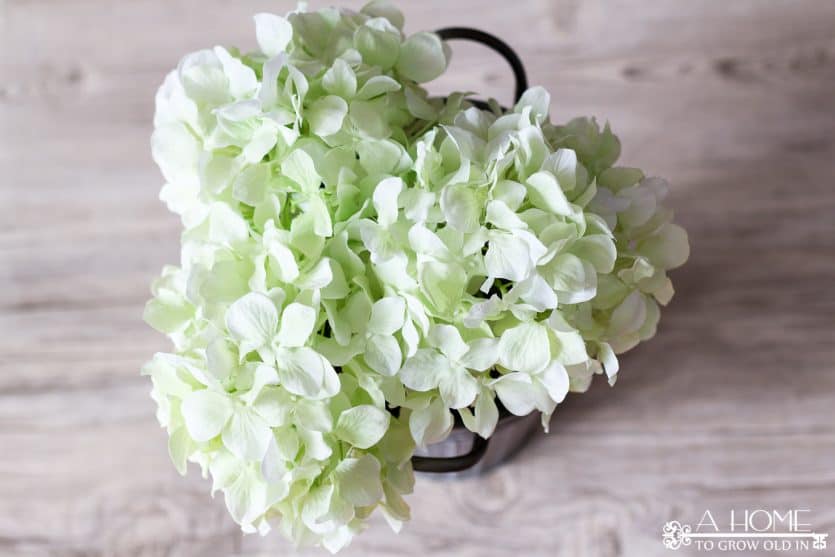 I positioned 3 sprays of small purple flowers in between each of the hydrangeas and pushed them into the foam.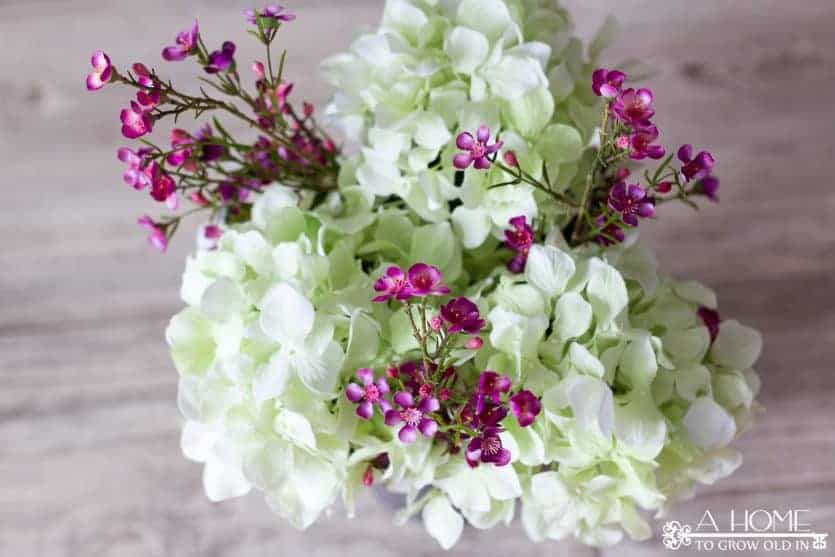 Lastly, I centered a lavender amaranth pick at the front of the bucket and let it spill over the sides. The amaranth pick had several flowers on it, so I only needed one pick, but I spread the flowers apart as much as possible.
I hung the bucket on our front door using an outdoor Command hook. So far, I haven't had any problems with it sticking to our wooden door.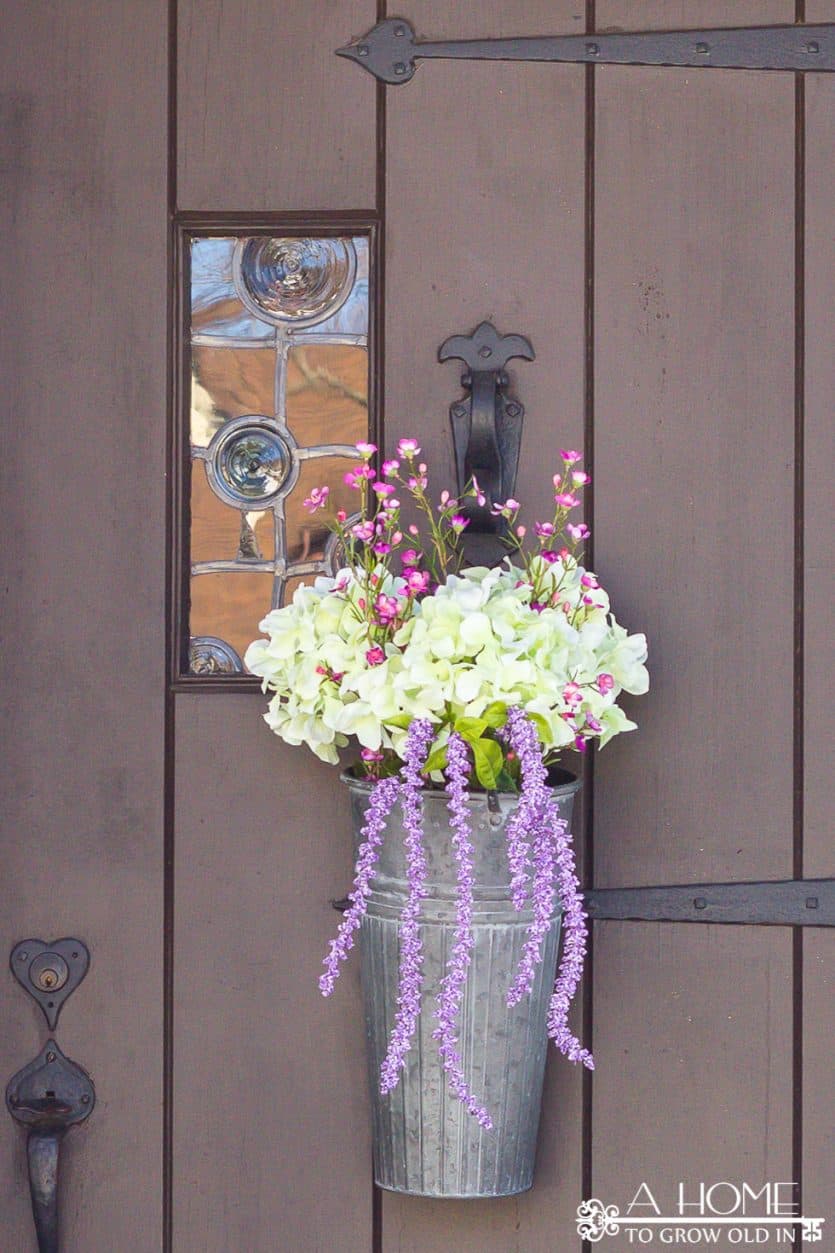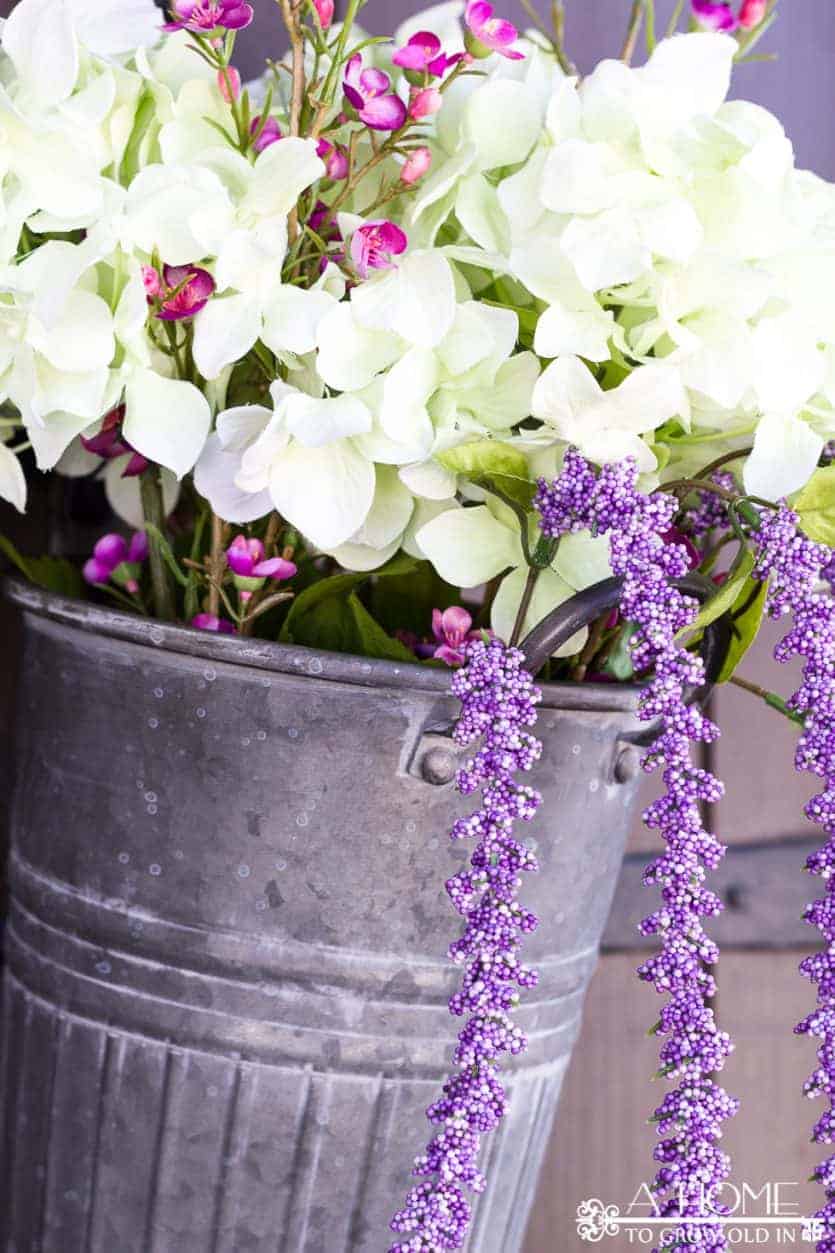 I'm so excited to have flowers on our front door now! It makes our front porch feel so spring-like, even if there's still snow on the ground a few feet away. This door hanger is a great option if you are looking for something a little different than a wreath
Don't forget to check out the other ladies at No Place Like Home! Their links are at the top of this post. I am on my way to checking them all out!