Keeping a blogger seamlessly organized, CoSchedule is a helpful marketing tool that assists in project management, social media scheduling, and more, all in one place.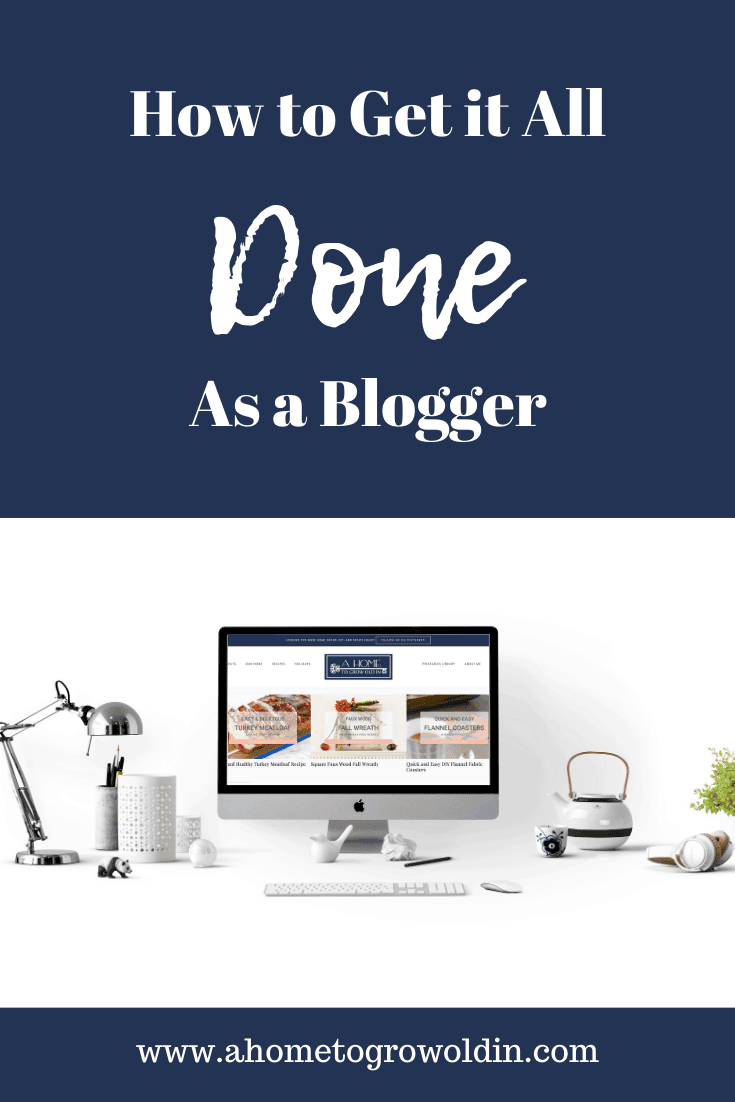 This post contains some affiliate links for your convenience (which means if you make a purchase after clicking a link I will earn a small commission but it won't cost you a penny more)! Click here to read our full disclosure policy.
When I started A Home To Grow Old In a few years ago, I needed a tool that would keep my tasks organized and assist with all my social media campaigns. CoSchedule has been the perfect tool for that. It really fits all my individual blogger needs, but it is also great for team blogging use. When Samantha and I made the decision to collaborate, it was very important to stay organized, so tasks wouldn't be missed. CoSchedule made it easy to upgrade my Individual Plan to a Startup Plan that allowed more users and fit our needs better. CoSchedule is also generous and offers a referral program. If you sign up through our referral link, we receive a discount off our subscription.
How to Use CoSchedule as a Social Media Scheduler for an Individual Blogger
For an individual blogger, CoSchedule works as a powerful social media scheduler. There are many features I used individually, and now as a team, to help us share our content as easily as possible.
Social Media Campaigns
A Social Media Campaign is a series of promotions that will go out to the social media platforms that you set up. We also set up Social Campaign Templates to make it even easier. Currently, our template is set up to share to Instagram and Twitter the same day that a new blog post goes live, and share to Facebook the same day, the day after, and a week after a blog post is published. You can even categorize your templates by the type of post, such as a recipe, craft, or home decor post, to keep track of information that you want in each type of post, like your hashtags.
CoSchedule will post to each social media platform at a time of your choosing or you can allow them to choose the "best time". They can even share to Instagram automatically if you integrate your CoSchedule account with Buffer (which we use their free plan).
ReQueue
One of my favorite tools within CoSchedule is the ReQueue function. It basically builds an arsenal of posts that are waiting at your beck and call whenever you don't have anything else to schedule to social media. You create groups of content that publish during scheduled time frames to any social media platform you have set up.
We primarily use ReQueue for Facebook and Twitter, and we love it because we constantly have our content circulating on social media. It is easy to add new content to ReQueue through a Social Media Campaign.
The Individual Plan provides a lot of bang for your buck when you take into consideration all the social media scheduling CoSchedule provides, as well as keeping you organized on all your blogging tasks with the editorial calendar.
Once you've confirmed your email address, you will receive our weekly newsletter full of our latest posts, as well as content that is exclusive for A Home To Grow Old In subscribers. Plus, you'll have access to our Resource Library that is full of FREE printables and SVG cut files.
How We Use CoSchedule as a Team
Since recently becoming a team working on A Home To Grow Old In, it was even more important for us to be able to organize and keep track of each of the tasks that we are doing.
CoSchedule has a calendar feature that we utilize like an editorial calendar. You can create new WordPress posts within CoSchedule that will be imported into WordPress. From CoSchedule, we are able to assign tasks for everything that needs to be done to each blog post.
Another feature that I appreciate is that CoSchedule can be integrated with Google Analytics to help you track the traffic you are getting from your CoSchedule social media posts. Once the two are integrated, CoSchedule will activate Google UTM link tracking so you don't have to wonder how many of your page views are coming from your CoSchedule efforts.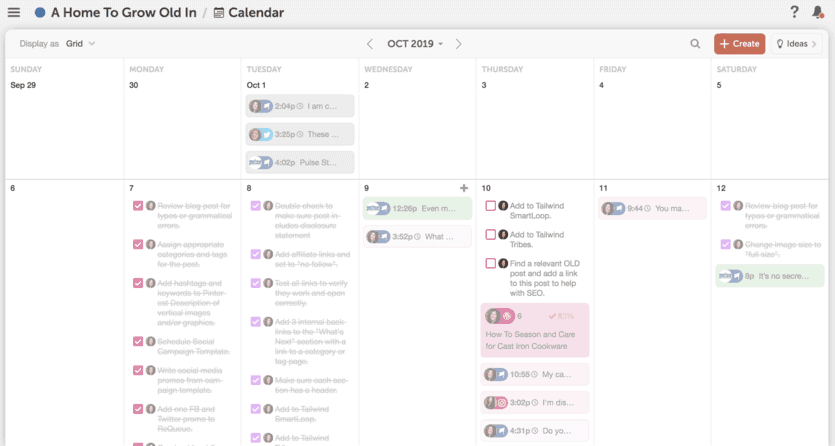 Needless to say, CoSchedule has really helped us get off to the right start in this new team endeavor, but it also worked as a great social media scheduler when I was solo. The organization of tasks, with the due dates laid out on the calendar, keeps us on track. Also, the messaging feature, where we can leave each other comments or questions on particular tasks, makes communication easier. That is especially helpful for two very busy moms who are already scheduling and coordinating many other tasks in their lives!
Once you've confirmed your address, you'll receive our weekly newsletter full of our latest posts as well as content that is exclusive for A Home To Grow Old In subscribers. Plus, you'll have access to our Resource Library that is full of free printables and SVG cut files.
What's Next?
Learn more About Us on A Home To Grow Old In.