Hi, friends! I'm so glad you're back today for my last Christmas post of the season, and I have to say that this may be the easiest project I've done all year. I just love plaid, and you may remember from my Christmas home tour that I've been trying to add more of it throughout the house. I thought it would be fun to bring it into our dining room tablescape, so I started looking for some plaid charger plates. After spending way to much time looking for some and not finding anything that I was crazy about, I remembered that I had some leftover plaid fabric from the holiday banner for my fireplace mantel. I decided to make some "no-sew" placemats for our dining room using the same process I used to make the banner. It's super quick and easy, and I'm so happy with how they look on my table!
This post contains some affiliate links for your convenience. Click here to read my full disclosure policy.
Here's what you need to make them:
To start, lay the felt on either side and the flannel with the back side facing up on a flat, protected surface. Spray the adhesive so that it completely covers both the felt and flannel. Sandwich the two adhesive sides together and smooth out any wrinkles.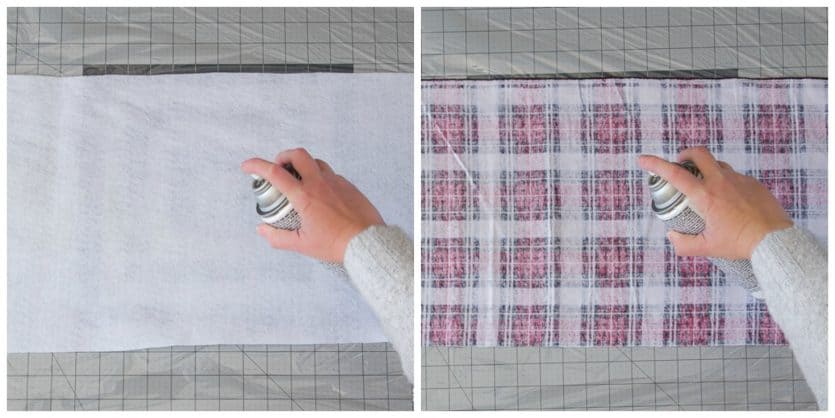 Place a charger plate on top of the material and trace it with a marker. Repeat for as many placemats as you need, and cut out each circle with your scissors.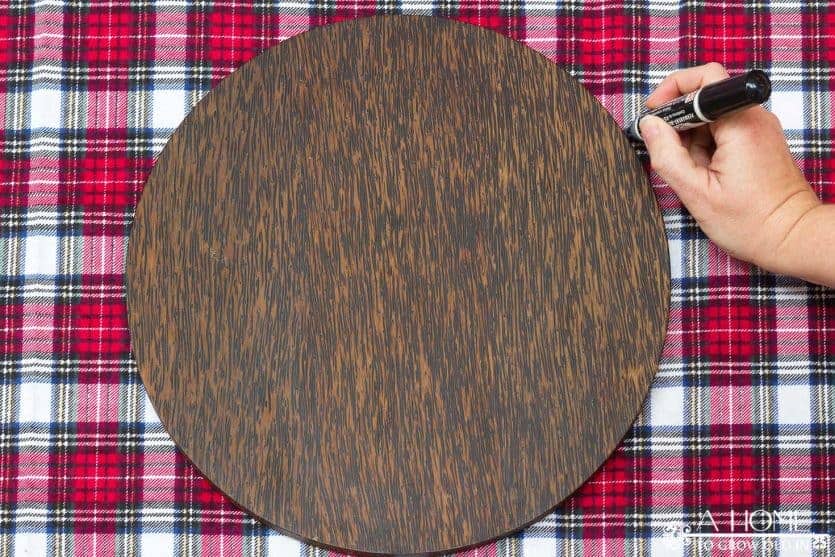 That's it! You're done! How easy is that? The flannel material does not unravel easily, so you don't have to worry about the edges. If you'd like to use a material other than flannel for the placemats, you could easily keep it from fraying by applying some Fray Check to the edges.
I'm absolutely loving these placemats with my Christmas tablescape! They're such a fun, inexpensive way to dress up the table. You can bet I will be making more placemats like these for different holidays.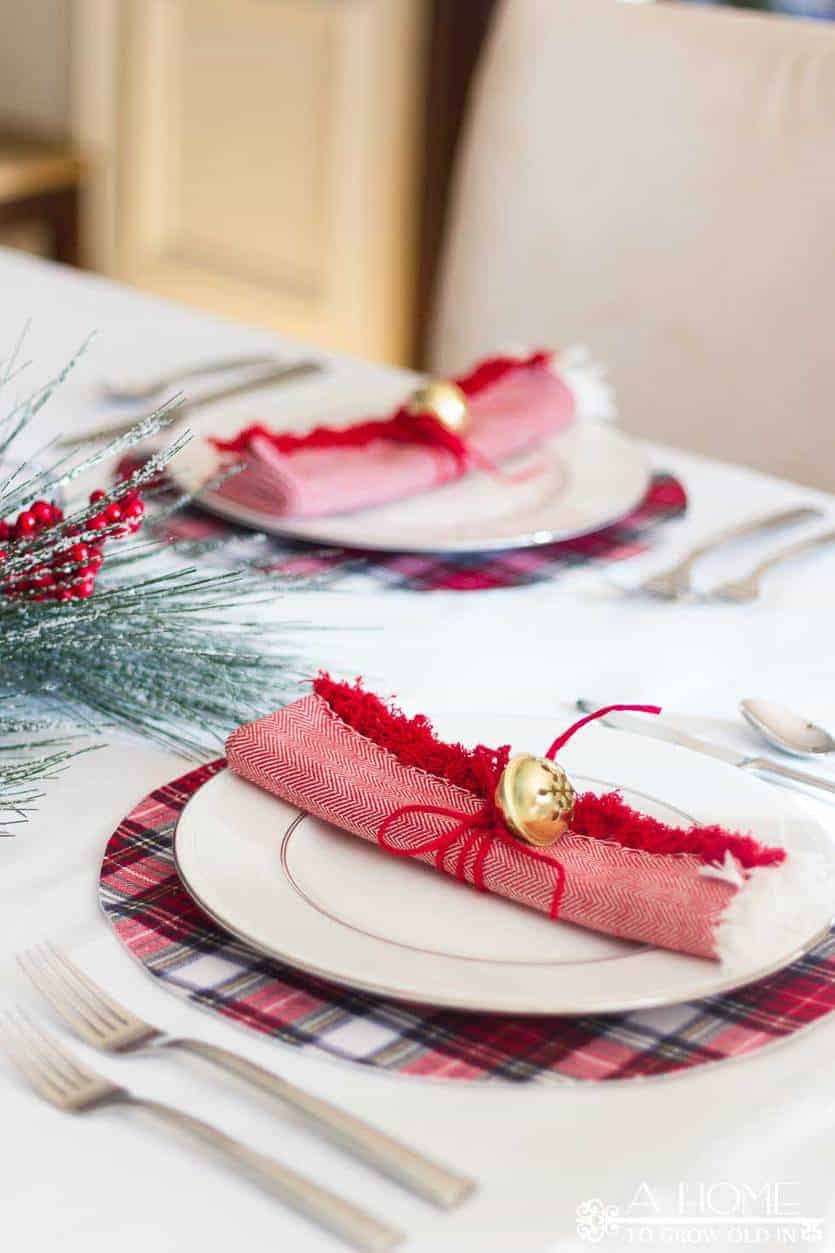 So, what are some of your favorite things that you like to use in your holiday tablescape? Do you have your meal preparations done for your Christmas dinner?
Guess what? I had scraps leftover from the fabric and felt, so I made these Flannel Coasters from it. It was super easy to do with the leftover fabric.
If you like this post, I'd love to stay in touch! You can sign up to receive my emails here. Email subscribers have exclusive access to my printables library that I'm adding to all the time. Check it out a few of the printables available below. Or, if you'd prefer, I'd love to also connect on social media. Those buttons are on the top right-hand side of the page! Hope to see you again!!!