These festive wishbone napkin rings are so easy and fun to make! They will look fantastic on your Thanksgiving dinner table!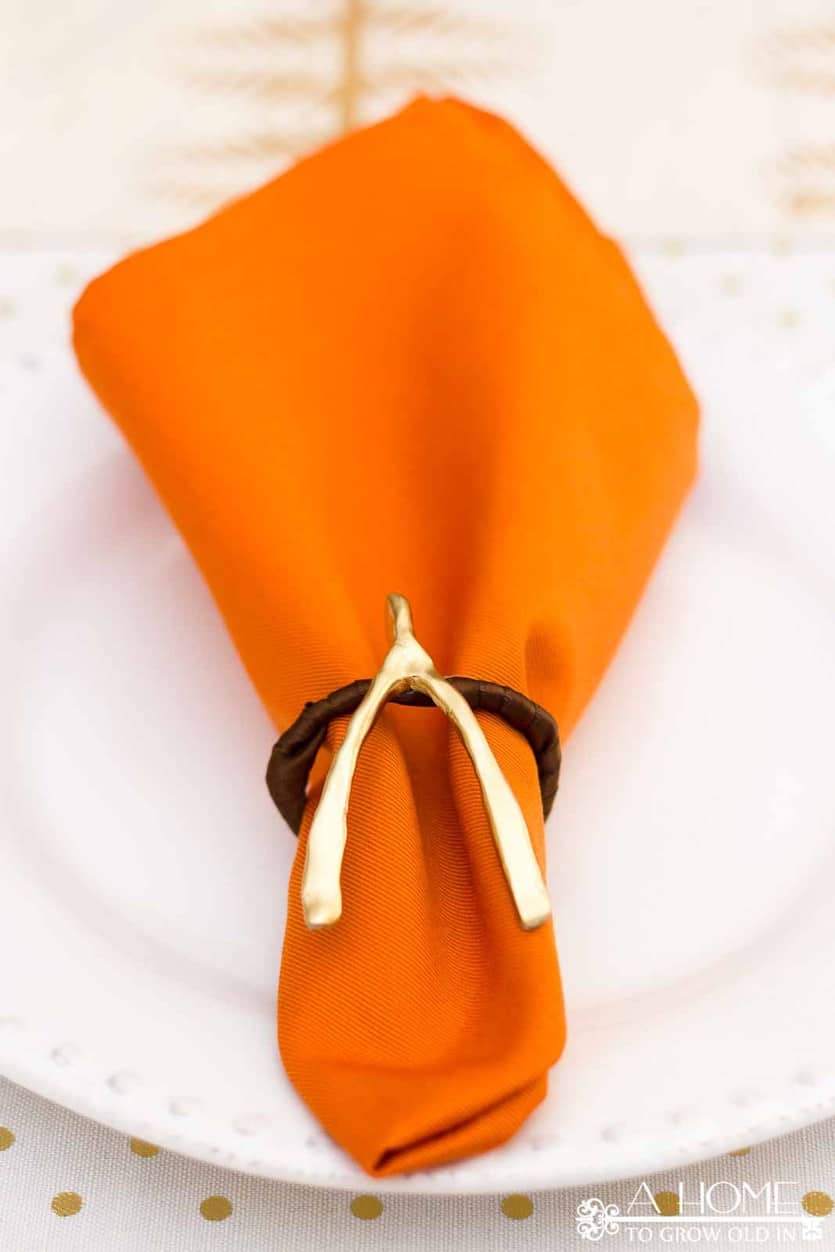 This is an exciting Thanksgiving for us for two reasons. First, this is our first Thanksgiving back in the United States in 4 years, and second, it's our first year to host Thanksgiving for my husband's family. We've got 4 families with a total of 16 people coming to stay with us for 4+ days. I think it's going to be a little crazy, but it will be so much fun to have everyone together under one roof! These wishbone napkin rings I'm sharing today add the perfect touch to our Thanksgiving dinner table.
Since this will be our first year to host everyone I want it to be really special. I've already been working on our tablescape, and I thought I would add a little personal touch by making my own napkin rings.
I came up with a project that is so easy, and it's also a fun thing for the kiddos to help with.
This post contains some affiliate links for your convenience (which means if you make a purchase after clicking a link I will earn a small commission but it won't cost you a penny more)! Click here to read our full disclosure policy.
Here what I used to make these wishbone napkin rings:
How to Make the Wishbone Napkin Rings:
First, I rolled the Sculpey clay out with a rolling pin to a thickness of about 3/16″ (fairly thin for those of us that are not so great with incremental measurements).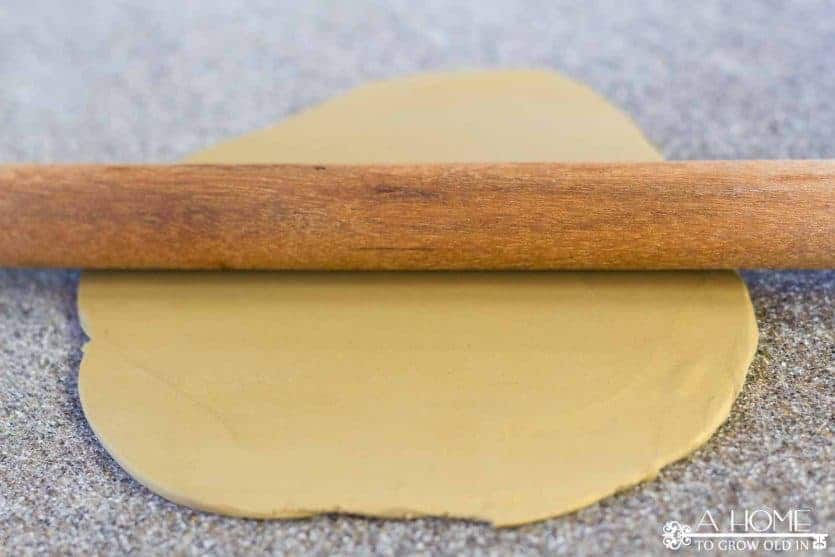 Then, I cut thin strips out of the flattened clay.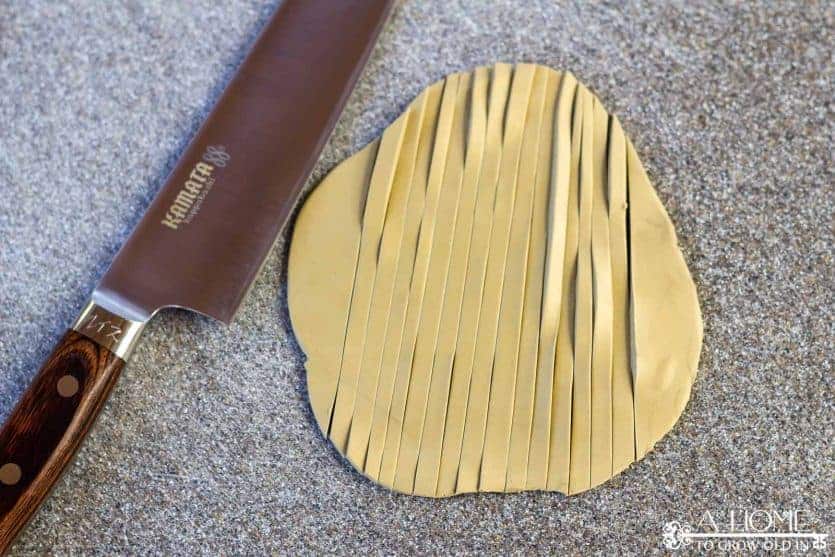 My strips were long enough that I was able to cut the strips in half to use one strip for both sides of the wishbone. Place the strips on top of each to make a "V" shape.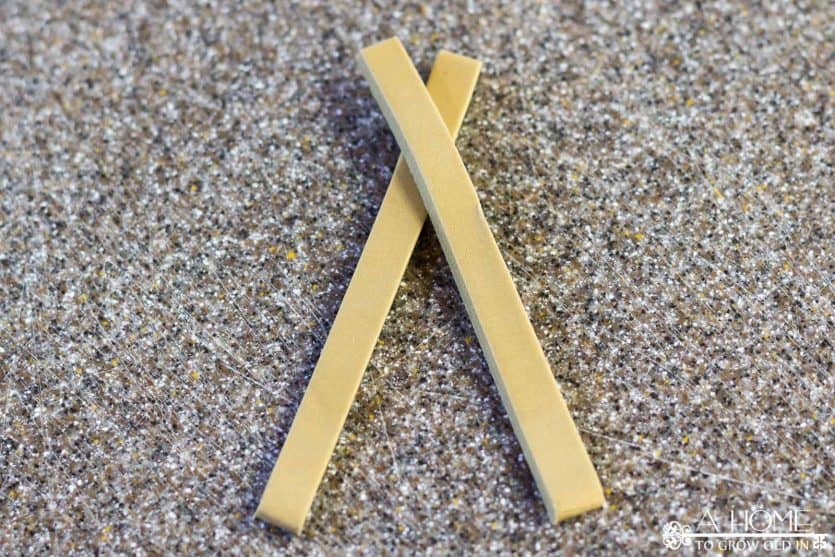 Then comes the fun part! I squished the connecting ends together and just started playing with the clay until I got the wishbone shape I was looking for. I also smoothed out the edges so they weren't so sharp, and I rounded the ends of the wishbone a bit.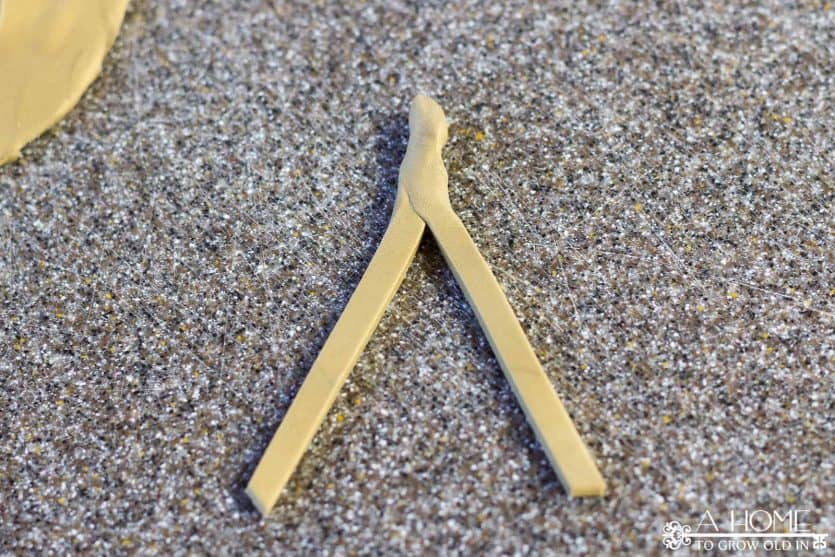 Once you've shaped your wishbones, place them on a cookie sheet lined with parchment paper. I rolled up small scraps of parchment paper and placed it under the wishbones to give it a more realistic curved look.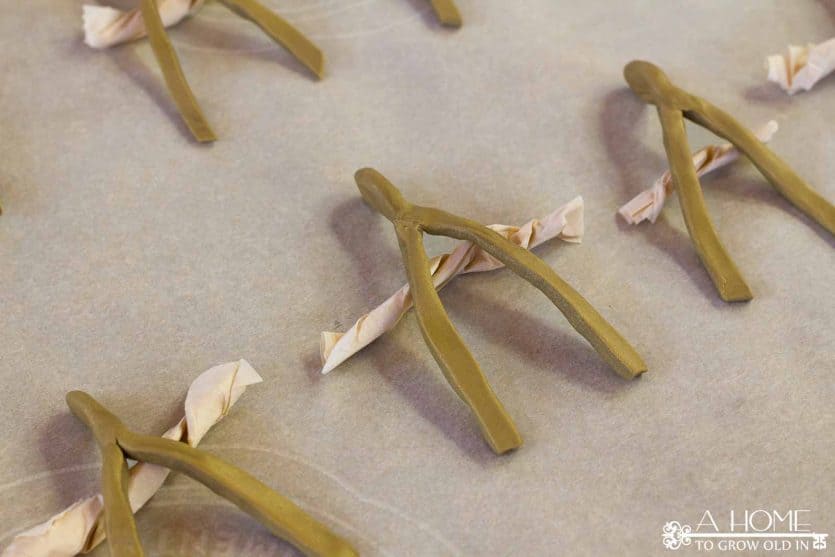 Bake at 275 degrees for 15 minutes. I thought these looked great as is, but if you are going for a more glossy look, Sculpey has a glaze that you can paint on once they cool.
While these guys were cooling, I started making the actual rings. The aluminum wire I used was extremely easy to work with and didn't require any tools to bend it. It was so easy that I impressed my oldest son by showing him how I was able to bend metal with my bare hands! I shaped the wire into 2″ circles and cut off the end using the cutting edge of a pair of pliers. Update: A reader came up with the fabulous idea of using plastic shower curtain rings instead of the aluminum wire. Thanks, Paula!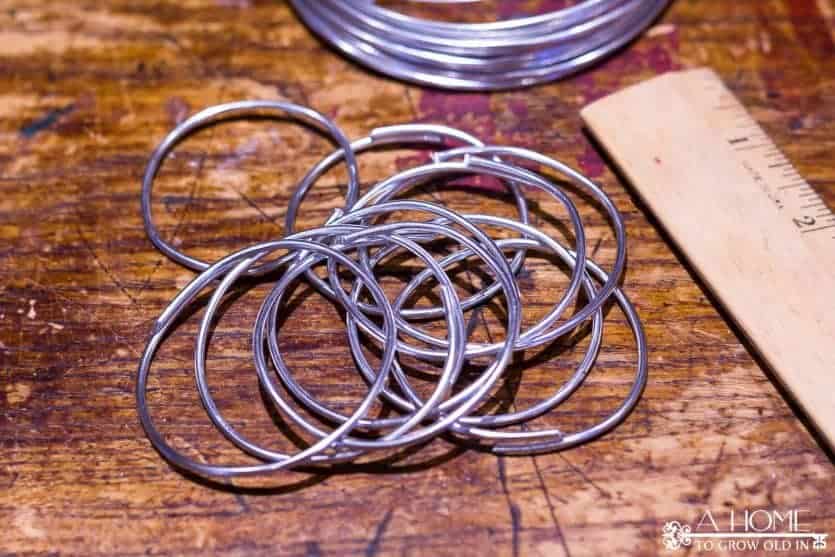 I wrapped the rings with some satin ribbon and secured the edge with a hot glue gun.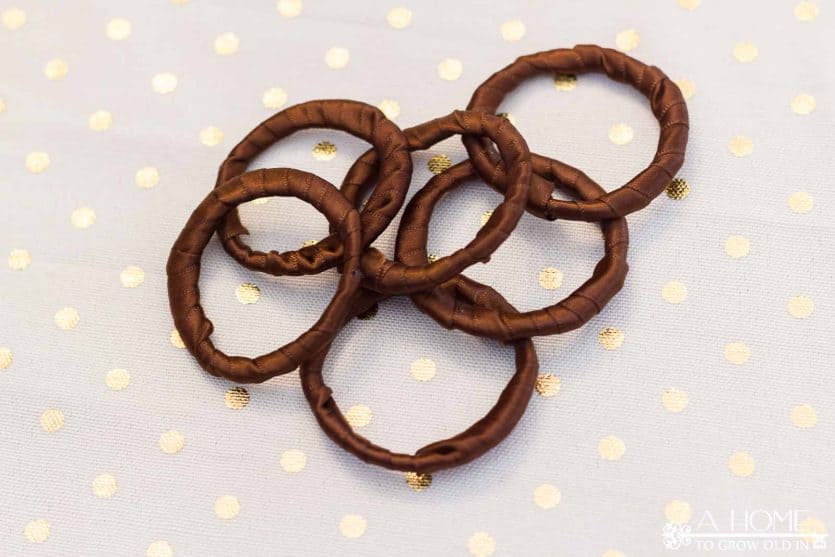 The only thing left is to hot glue the wishbone onto the ring! Easy peasy!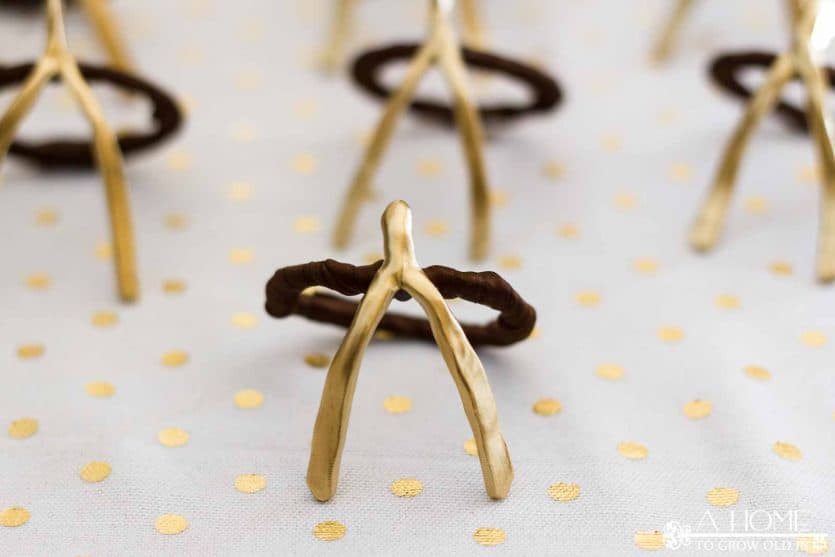 As I started putting the wishbones on the rings, I held one up to a napkin and decided that I did not care for the color of the wishbones with the napkins. No problem, though! I just gave the wishbones a coat of gold spray paint that I had left over from my curtain rod project and got the color I was looking for. Easy fix! These look great on my table and really help give it a more festive look.
If you'd like to take a look at the rest of the table, please check this post out!