This gold Thanksgiving table looks so elegant but is simple enough to put together quickly and easily.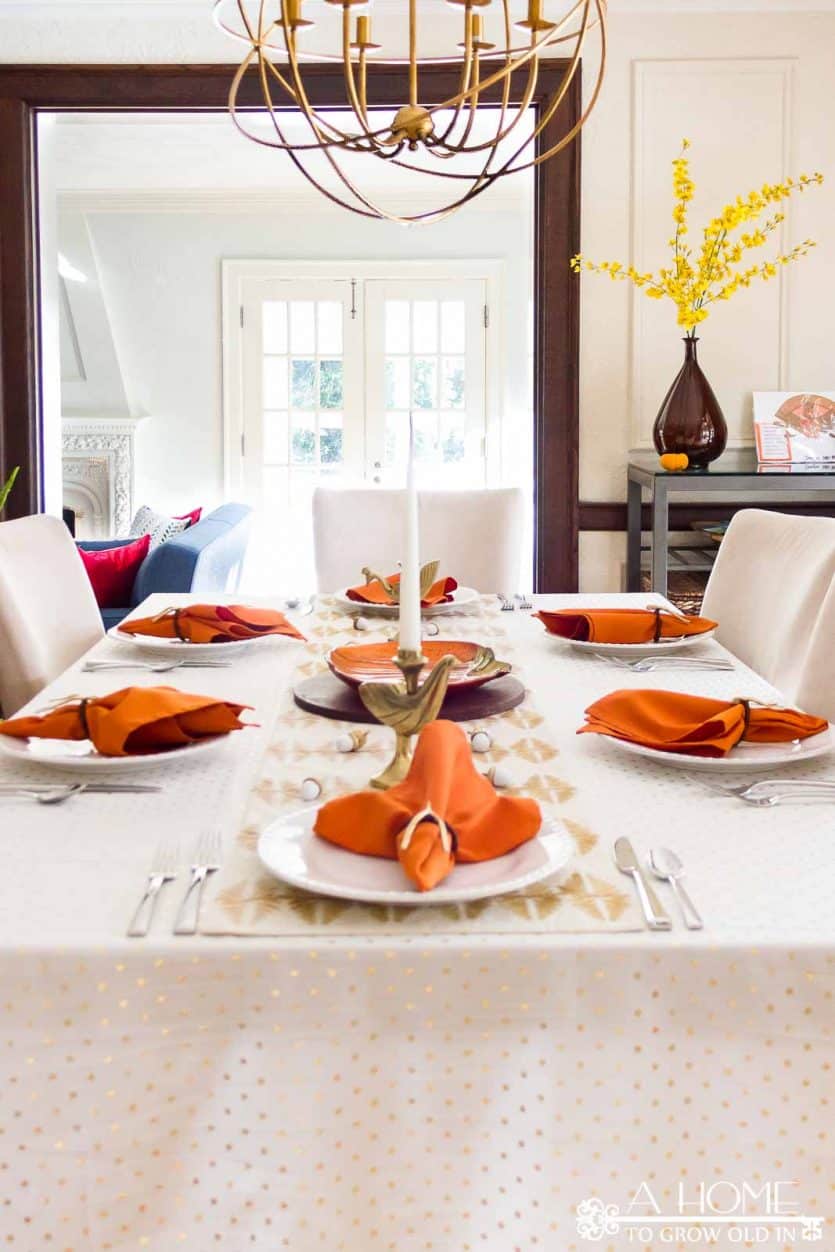 Can you believe Thanksgiving is next week? Wow, this month is flying by! Christmas is going to be here before we know it. Because we have 16 people staying with us for Thanksgiving, and almost as many at Christmas, I am trying to take it one holiday at a time. This beautiful gold Thanksgiving table was so quick to throw together, and I need all the time I can get right now!
I've decided to keep our Thanksgiving table very simple because I'll be squeezing in a couple more place settings than what I've got in the photos. It's going to be a little tight! I also want to be able to focus on the people we are spending our dinner with instead of fussing with the decorations.
This post contains some affiliate links for your convenience (which means if you make a purchase after clicking a link I will earn a small commission but it won't cost you a penny more)! Click here to read our full disclosure policy.
I layered the table with a white and gold polka dot tablecloth and this Nate Berkus cream and gold runner. Then I found these really quirky brass candlestick holders.
I made the Wishbone napkin rings in this tutorial and paired them with orange napkins to add a little color. The napkin rings were so easy to put together, and I love how they look on the table. They are a nice way to add festivity to the table without cluttering it up.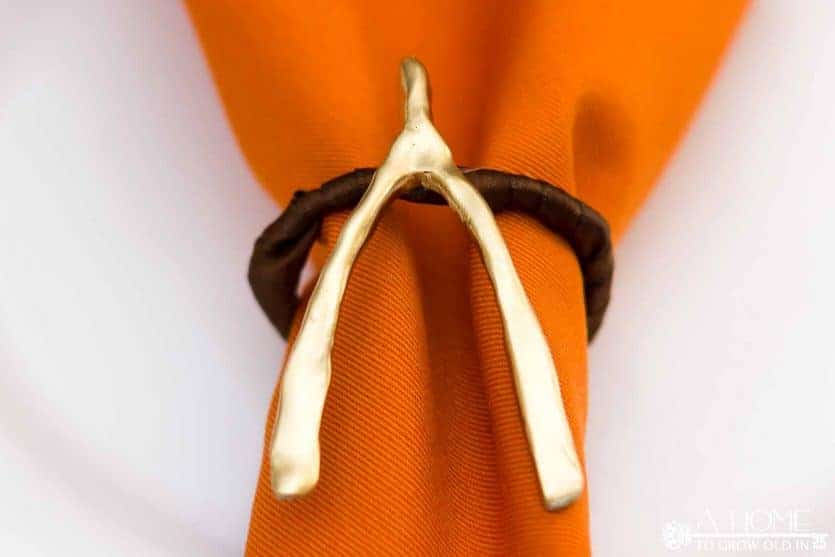 My youngest son has an acorn thing. You might even call him an acorn hoarder because we find little stashes of them hidden throughout the house and in all of his clothes. He calls them his "coconuts". (You can take the boy out of Thailand, but…) So, we decided to give them a quick coat of some leftover white and gold spray paint. The tops had already fallen off so it was easy to spray them gold, and then glue them back on to the white base.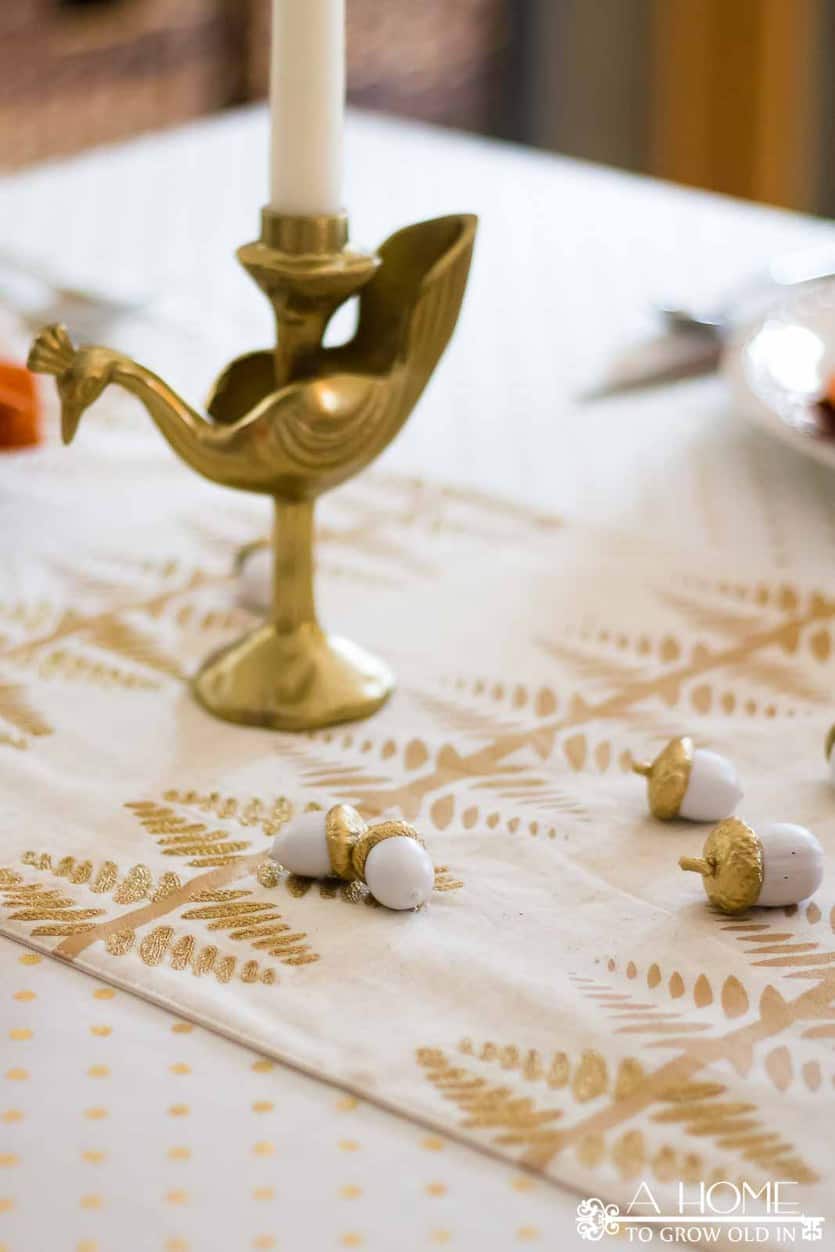 Finally, as a very simple centerpiece, I paired a coconut wood charger plate with a pumpkin bowl.
One of the things I love about this tablescape is how easily I can change the table over to Christmas by just switching out a few of the decorative elements.
Now that my table is done I can turn my focus on to more important things like what we are going to eat! I've seen so many great recipes recently that I can't decide if I'm going to try anything new this year or stick to my usual holiday food staples. Have you figured out your Thanksgiving menu, yet?