You'll find the inspiration you're looking for in these 20 DIY Spring Wreath Ideas for your front door. Farmhouse, modern, floral…it's all here!
I don't know about you, but driving through my neighborhood and seeing a bright and cheery spring wreath on a front door is one of the first things to get me excited about spring. The grass and trees may still be brown, but I can count on those front doors for a little bit of color. Some wreaths can get really expensive, so I'm rounding up some of my favorite DIY spring wreaths that will brighten up your front door to share with you today.
Unfortunately, we have a small window that is off centered on our front door, and a wreath will cover it. I usually just have a hanging basket of flowers to add some color, but if you are fortunate to have an area for a wreath on your front door, you are sure to find what you are looking for here.
Unique Spring Wreath Ideas
Looking for something different and unique in your front door wreath? These next few may be just what you're looking for. You don't have to worry about your neighbor having anything even remotely similar.
Fast and Cheap Spring Wreath Ideas (Including Dollar Store Wreaths)
These fast and easy wreaths are perfect if you don't have a lot of time to get your wreath together. What's even better is that some of them use supplies from the dollar store. Beautiful wreaths don't have to be expensive!
Once you've confirmed your email address, you will receive our weekly newsletter full of our latest posts, as well as content that is exclusive for A Home To Grow Old In subscribers. Plus, you'll have access to our Resource Library that is full of FREE printables and SVG cut files.
Modern or Embroidery Hoop Wreaths
Embroidery hoop wreaths are so popular right now, and with good reason. Their minimal design and clean lines let you focus on the beautiful flowers or greenery so they don't get lost in the background.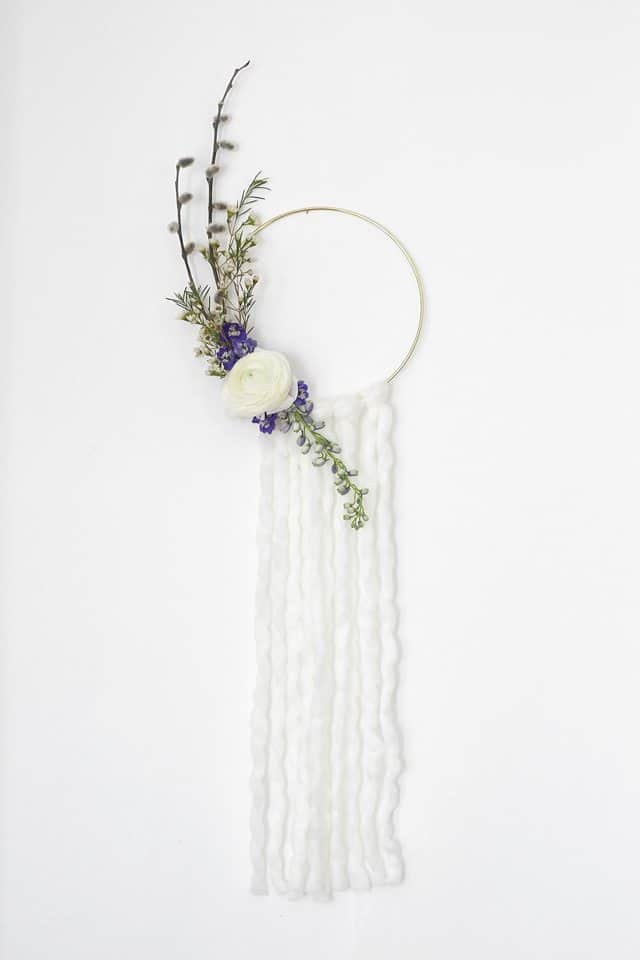 Ideas on How to Make a Floral Wreath
What's your floral fancy when it comes to wreaths? Peonies, tulips, or something different. I'm a sucker for peonies! Not matter what your favorite flower is, though, you can't deny the statement that these gorgeous floral wreaths make.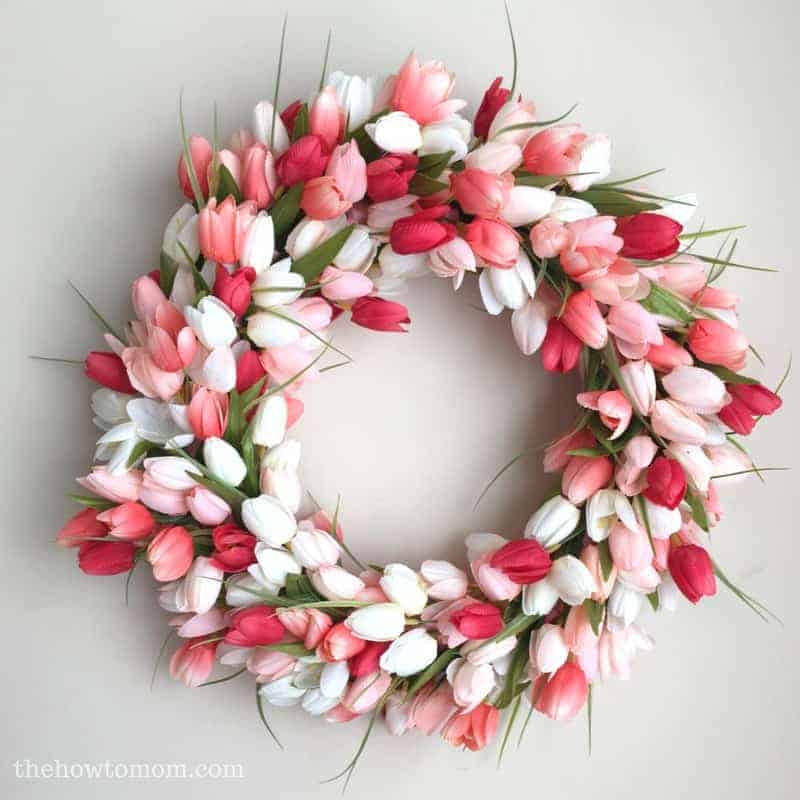 Colorful Spring Wreath Ideas
Looking to add a big pop of color to your front door? These colorful wreaths fit the bill. Your front door is sure to get noticed with these beauties!
Farmhouse Spring Wreath Ideas
Is your style a little more farmhouse or rustic? Bring a little more of your style to your front door with beautiful wreaths.
Looking for more spring home decor inspiration? Check out these fun and easy Easter crafts, including more wreaths.
What's Next?
You may also enjoy these springtime ideas on A Home To Grow Old In