The 'Together We Can Do Anything' quote is a free peace and love SVG file that is a great reminder of everything we can change and accomplish together.
This post contains some affiliate links for your convenience (which means if you make a purchase after clicking a link I will earn a small commission but it won't cost you a penny more)! Click here to read our full disclosure policy.
With everything currently going on in the world and our country, sometimes it's nice to remind ourselves we are all human. There should be more love and less hate. This peace and love SVG file reminds me of the 1960s and hippies.
Hippies promoted their values of peace and love, but also community and freedom. We are all in this together and together we can do anything. And we aren't the only ones who feel this way. We have teamed up with our blogger friends again this month to promote the peace and love I think we all need a little of right now. So that also means we have a bunch of free SVG files to check out below!
Why are hippies called hippies?
No matter your views on hippies, they did stand for something good. They wanted peace and less violence. It was a counterculture that started in the 1960s and spread around the world. The term hippie comes from the word hipster. It was used to describe groups of a younger generation moving to San Francisco and New York's Greenwich Village.
Despite some of the things hippies did or did not do, they did have a major effect on culture. Their values and fashion influenced music, arts, film, and television. In turn, it gained them widespread acceptance. I even channeled some hippie energy while attending a concert at Red Rocks in Colorado, complete with flowers in my hair.
How can I help in my community?
When you see certain events, you can feel discouraged in thinking how can I, one person, help with this issue. However, there are ways you can help, even in your own community, you can make a difference.
Remember, together we really can do anything!
How to obtain the free love SVG, 'Together We Can Do Anything'
These Printables and/or SVG designs are exclusive for A Home To Grow Old In subscribers to download for FREE. Just sign-up below and you'll receive an email with the information to access the resource library that contains the SVG.
Once you've confirmed your email address, you'll be enrolled in our weekly newsletter full of our latest posts as well as content that is exclusive for A Home To Grow Old In subscribers. Plus, you'll have access to our Resource Library that is full of free printables and SVG cut files.
Free printables and SVG files from A Home To Grow Old In are for your own PERSONAL USE ONLY.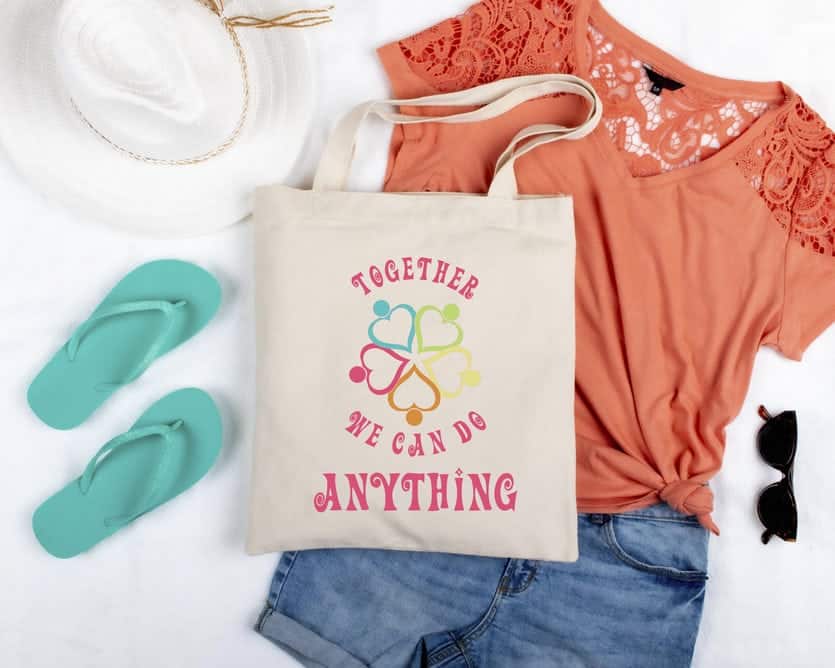 Where can I put this peace and love SVG file?
There are so many great places you can stick this and all the other peace and love SVG files. Whether you print and frame it, or cut it out on vinyl to adhere to an item, it is going to look fabulous. Here are some easy items to apply vinyl to.
Check out all the free peace and love SVG files
What's Next?
You may also enjoy these SVG project ideas on A Home To Grow Old In: