This summer get ready to host the best backyard BBQ. Our guide has you covered from how to prepare your grill to side dishes and homemade sauces.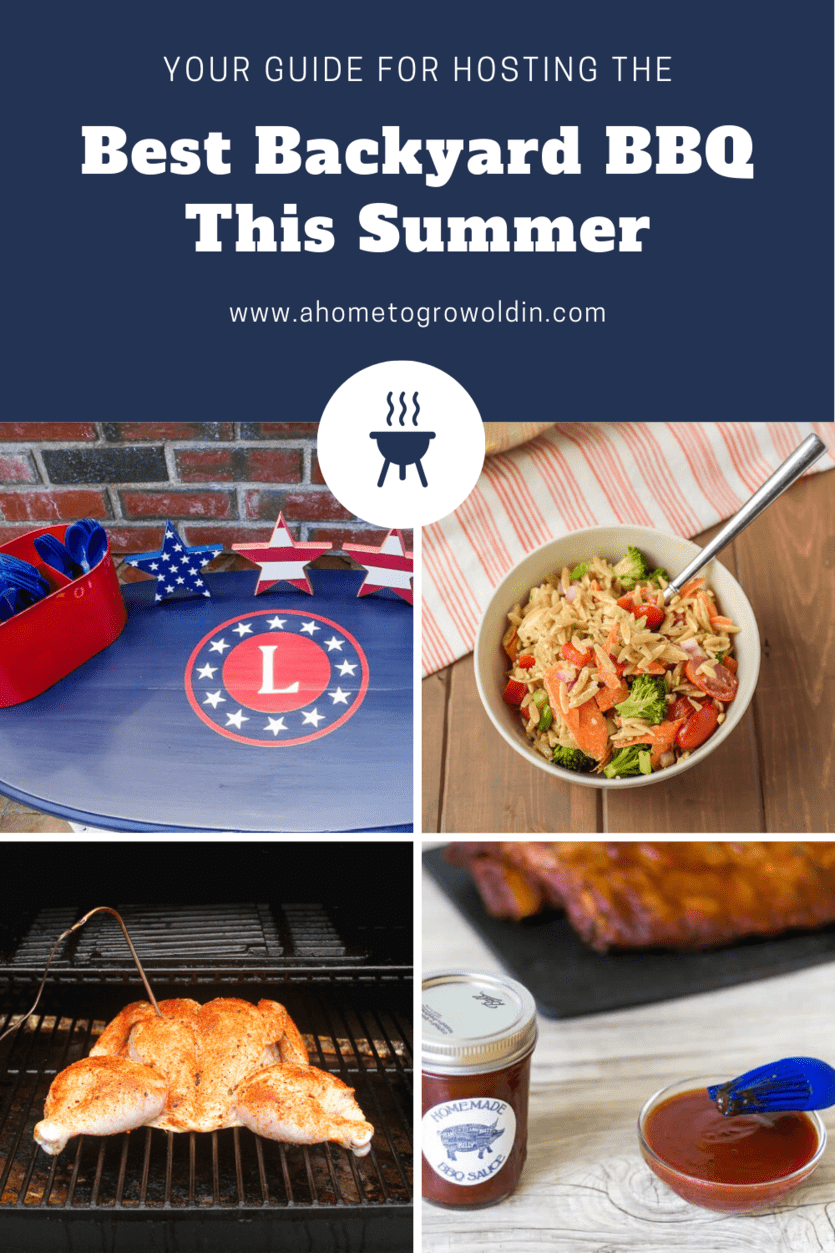 Warmer days are here and with that comes BBQ season. I am so excited to be using my new grill and can't wait to spend the summer cooking up delicious food. If you're looking for ways to host the best backyard BBQ around, then you're in luck. Today I'm going to feature a guide to help push you forward in hosting the best backyard BBQ this summer. From food selections to getting the grill prepared and everything in between, you're in for a treat with these tips.
Keep it Casual
When it comes to having the best BBQ on the block this summer, it's all about keeping it casual. Plan to have many easy finger food options as well as the main course meal for your guests to enjoy.
You should also have plenty of seating options and beverages for guests to quench their thirst during their time at your BBQ event. It's fun to have a signature cocktail, so I love to make a pitcher of sangria or mojitos for everyone to enjoy. Keep it simple so that you can truly relax and enjoy this time.
This post contains some affiliate links for your convenience (which means if you make a purchase after clicking a link I will earn a small commission but it won't cost you a penny more)! Click here to read our full disclosure policy.
Backyard BBQ Decor
With Memorial Day right around the corner, maybe you are planning your first backyard BBQ that weekend. In that case, you can add some patriotic flair to your cookout. This patriotic table makeover was a fun and simple DIY project. You don't have to necessarily makeover a table. Instead, you can add a tablecloth, utensils, and cups all in red, white, and blue colors. Then place any cute patriotic decor you have around, such as a red, white, and blue wooden cutout. All of your patriotic decor can be used again for the 4th of July!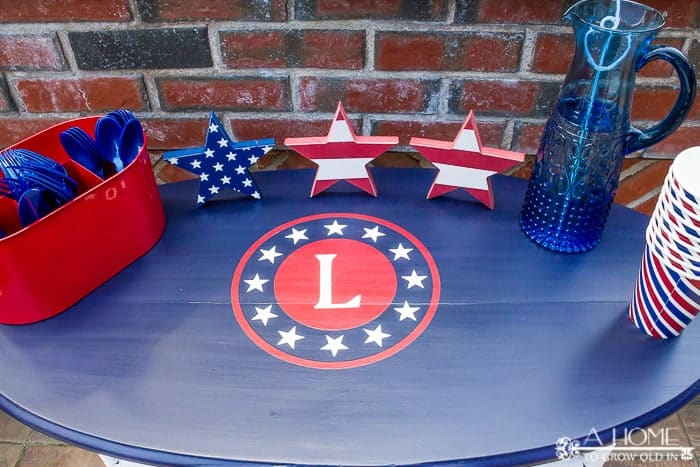 Simple Appetizers
Keep the appetizers simple so that your guests can enjoy snacking without ruining their dinner time appetite. These appetizers can be veggie platters with dip or even finger roll sandwiches that are just tiny enough to hold in one hand. This Easy Mexican Bruschetta recipe is always a crowd favorite. It uses veggies that are in peak season right now so it tastes absolutely amazing this time of year.
Be sure you have enough appetizers on hand for every guest who'll be in attendance to enjoy. And, don't forget some small appetizer plates so that they can load up and still mingle.
Clean that Grill
Before your BBQ event arrives be sure to clean your grill and grab any grilling utensils that you don't have or need to replace this summer season. It's important that your grill is checked and ready to go at least a week before your backyard BBQ this summer so that you have time to replace any parts, utensils, or other grilling supplies prior to the day when guests will be arriving.
We recently went to start up our grill after not having used it for a few months over the winter and realized that 3 out of 5 burners had rusted through and weren't working. There were still 2 burners working, so we were still able to somewhat use the grill, but it took so long to cook everything! We had guests over, too, so it's definitely not the way we wanted our evening to go. The lesson in this is to make sure to check out the grill ahead of time so there are no surprises!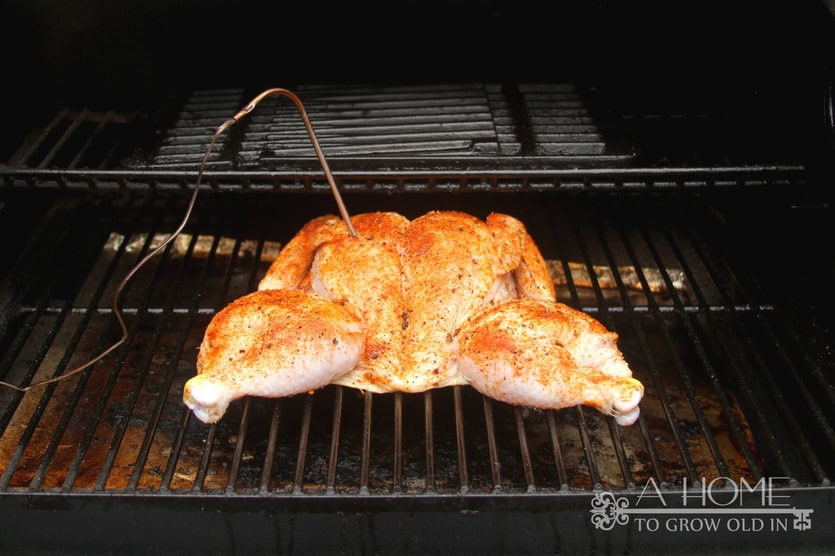 Once you've confirmed your email address, you will receive our weekly newsletter full of our latest posts, as well as content that is exclusive for A Home To Grow Old In subscribers. Plus, you'll have access to our Resource Library that is full of FREE printables and SVG cut files.
Read up on Grilling
Now that you probably know what meat you'll be grilling for your guests, be sure to read up on grilling meats. This means you need to know what temperature and how long the meat should stay on the grill. We love to use this instant-read meat thermometer when we grill because we can tell exactly when the meat is ready to come off the grill based on the temperature. If you prefer a "set it and forget it" type of thermometer, a wireless thermometer can be set to send a message to your phone when your meat gets to the desired temperature.
Knowing how long to grill your meat choices for the best backyard BBQ this summer will make certain that guests enjoy a delightful, tender, and juicy meal when you serve the main course options. This article has some great tips on everything from different types of grills to how to cook different types of meat.
Don't forget the sauce! This homemade spicy barbecue sauce is my favorite, and if you make enough ahead of time you can put it in mason jars to give to your guests as a parting gift. The printable labels make the jars look so cute!
Delicious Side Dishes
With all the focus on the grilling juicy meats, make sure you include a delicious side dish or two to complement them. You can't serve just meat at your BBQ. You can ask your guests to bring a side dish or you can whip one up ahead of time. This super easy and delicious orzo pasta salad pairs great with any grilled meat. Other options are a simple tossed salad or potato salad. You don't have to make anything elaborate. Remember to keep it casual.
Don't Forget Dessert
Be sure to have some yummy dessert options on hand for guests after they're finished with the simple appetizers and main course meal. Having desserts on hand will help keep guests mingling a bit longer and give them something scrumptious to end the BBQ event with. Consider fruits, yogurts, ice cream, or similar recipe options for your dessert options.
An absolute favorite for our BBQs is this Ooey Gooey S'mores Bars recipe. It's my "go to" recipe for almost any event where I need to bring a dessert.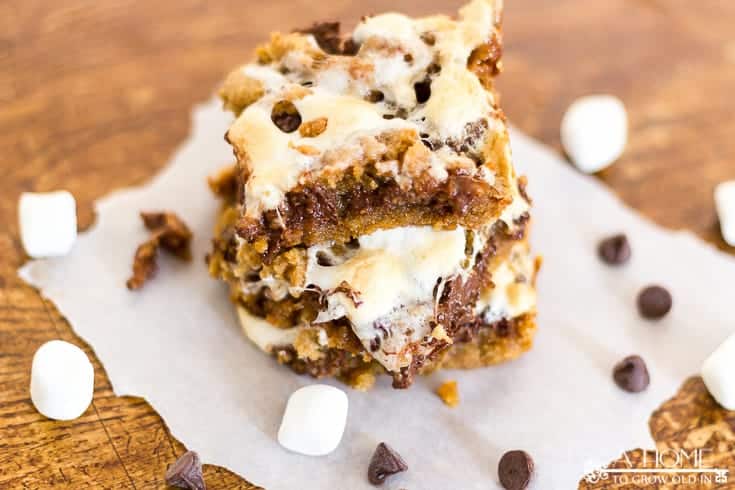 This is just a simple guide for hosting the best backyard BBQ this summer, but keeping it simple is the best way to ensure your guests are happy, full, and leave your BBQ feeling awesome.
What's Next?
You may also enjoy these recipes for your BBQ on A Home To Grow Old In: